Watch and
subscribe
to our webinars
Discover our informative webinars and stay updated with the latest trends.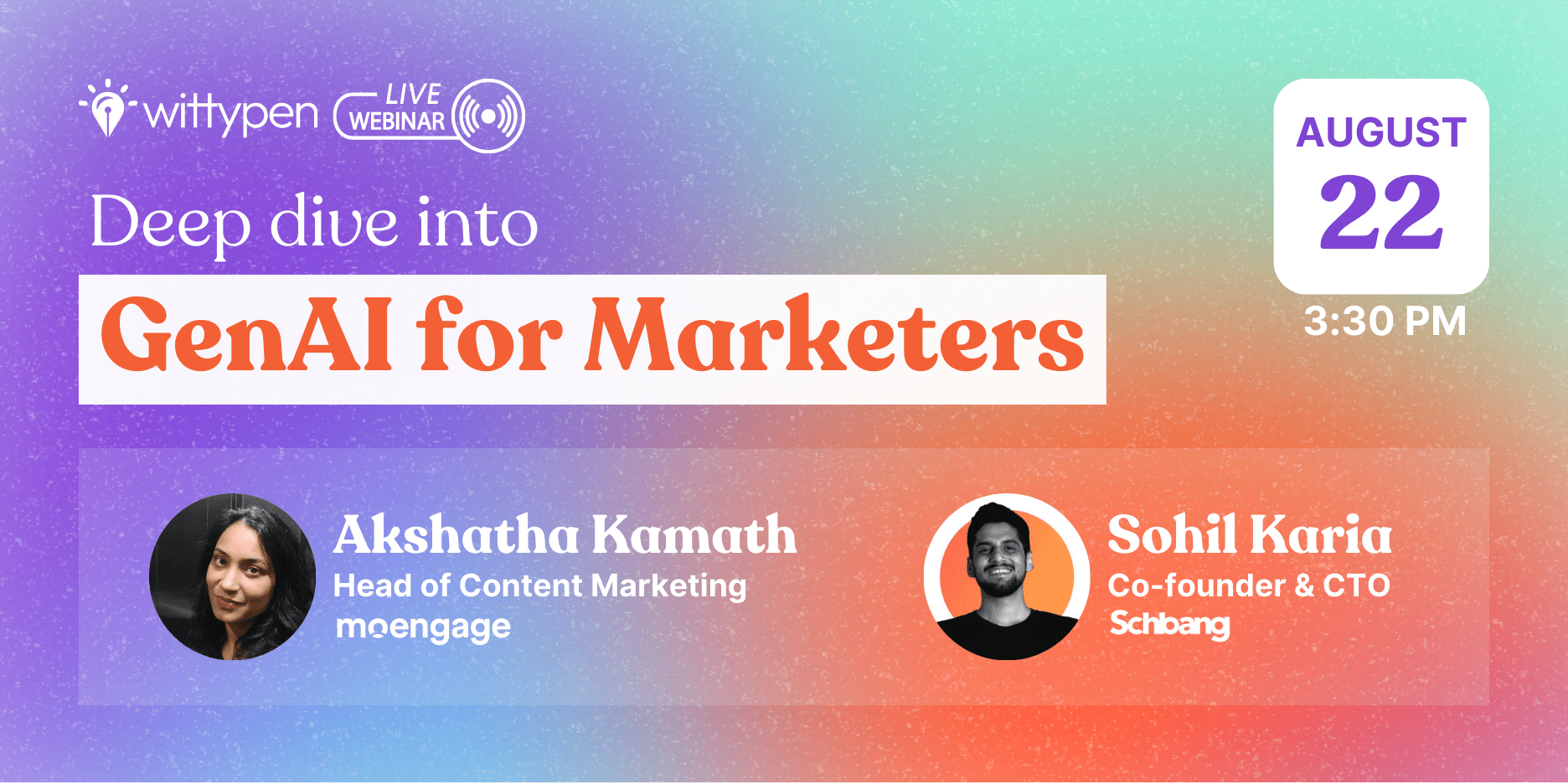 GenAI has become a part of our lives, but there's more to do beyond basic copywriting. Learn how marketers can use GenAI across campaigns, SEO, and other marketing channels.

Our speakers have mastered the art of getting the most out of AI at work!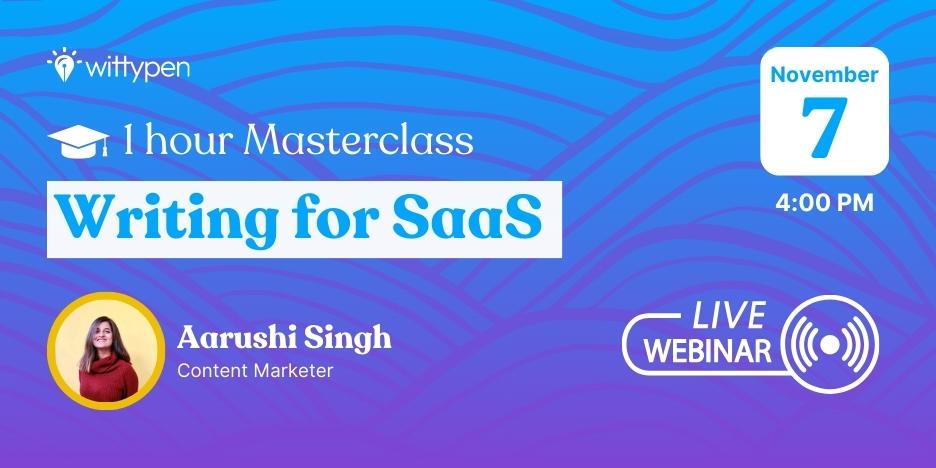 In this masterclass, you'll learn: How writing for SaaS businesses is different from other industries. What it takes to be a successful SaaS content writer. How to write articles that drive traffic, leads, and sales. How to go beyond the basics and write content that drives growth. What to know when writing for the American market. The do's and don'ts of using AI in your content writing process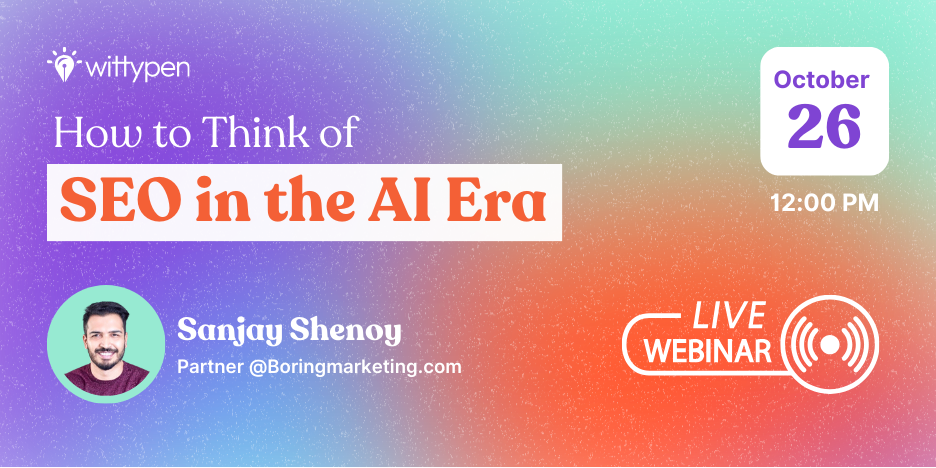 Sanjay Shenoy is a leading expert in SEO and digital marketing. He has over ten years of experience in the industry and has helped brands like Mercedes Benz India, Nikon Lenswear, Yourstory, and HDFC to harness the power of SEO.
Subscribe for the upcoming webinars today!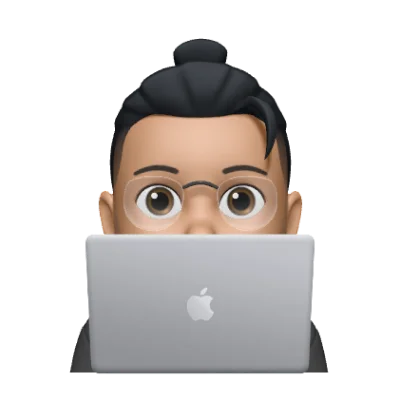 Any
Questions?
Find answers here.
Don't find your answer here? just send us a message for any query.
How can I watch a webinar?
All the webinar recordings will be published on our YouTube channel, you just simply have to click on the link and watch the session.
Yes, our webinars are free to watch. However, to get early access registration or subscription is required form your end.
Can I ask questions during the webinar?
Absolutely! We encourage active participation. You can ask questions during the live webinar, and our speakers will address them.
How long are the webinars available?
Recorded webinars are available indefinitely, allowing you to watch them at your convenience.
How can I stay updated on upcoming webinars?
To stay updated on upcoming webinars, subscribe to our newsletter or follow us on social media. You will receive notifications and announcements regarding new webinars.