1000+ Writers

to help you create content in any domain

Writers for SaaS, Marketing, Blockchain, Fintech, Healthcare — you name it.
Order Your Content in 3 Simple Steps
Tell us what you need precisely to create content that is loved by your audience!
Select your content type, domain, length, and package

Answer questions which help us understand your customer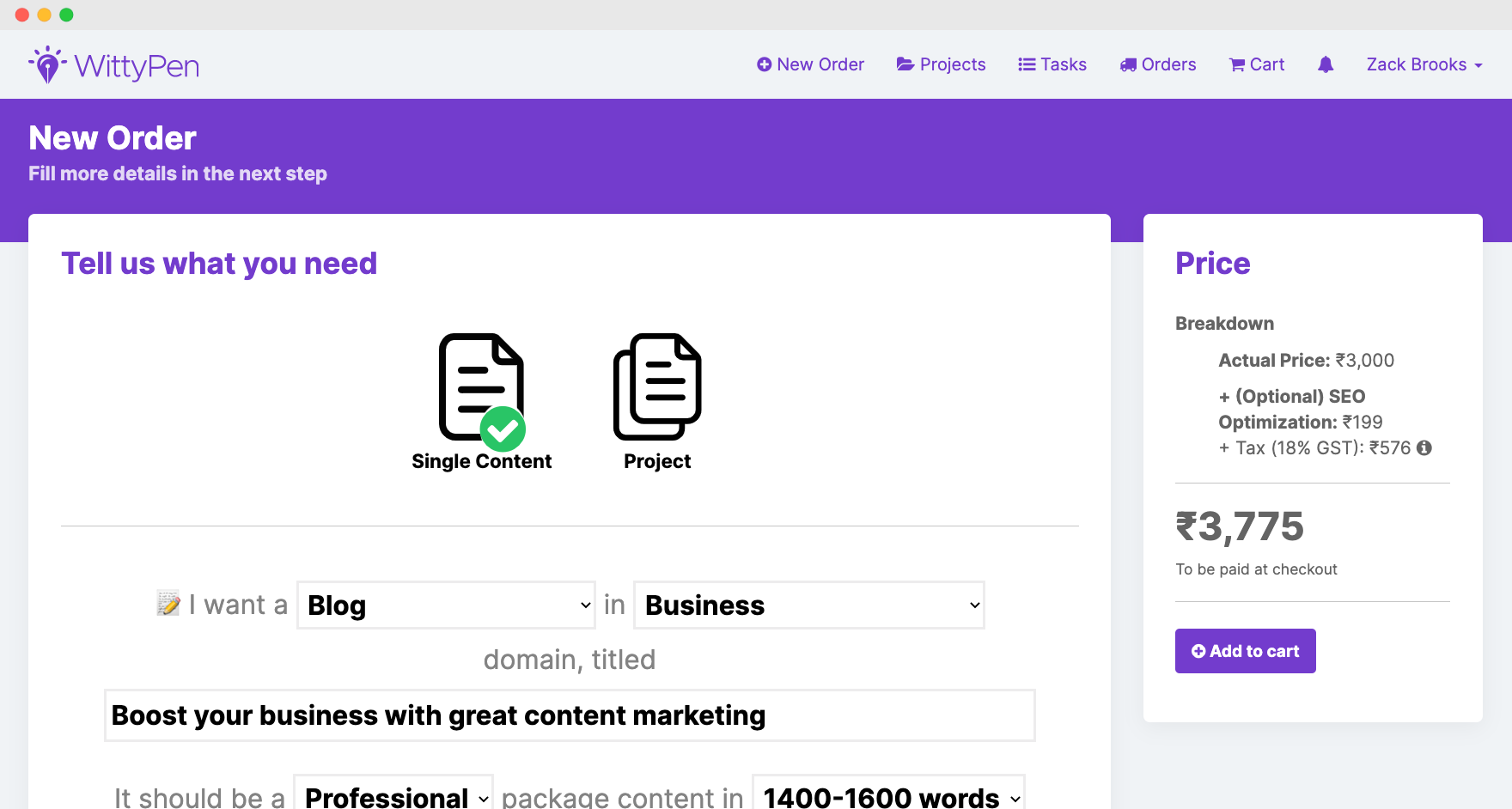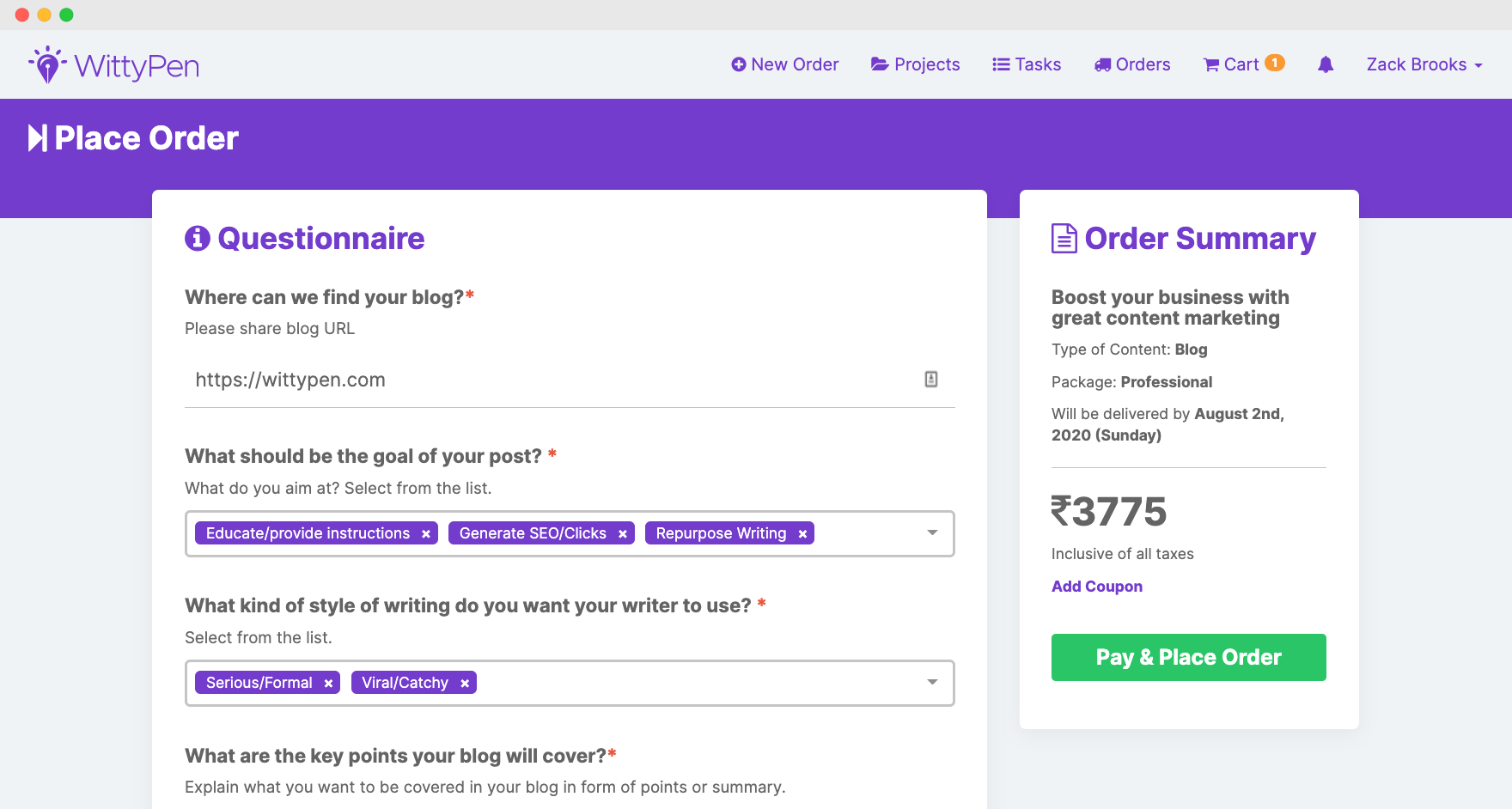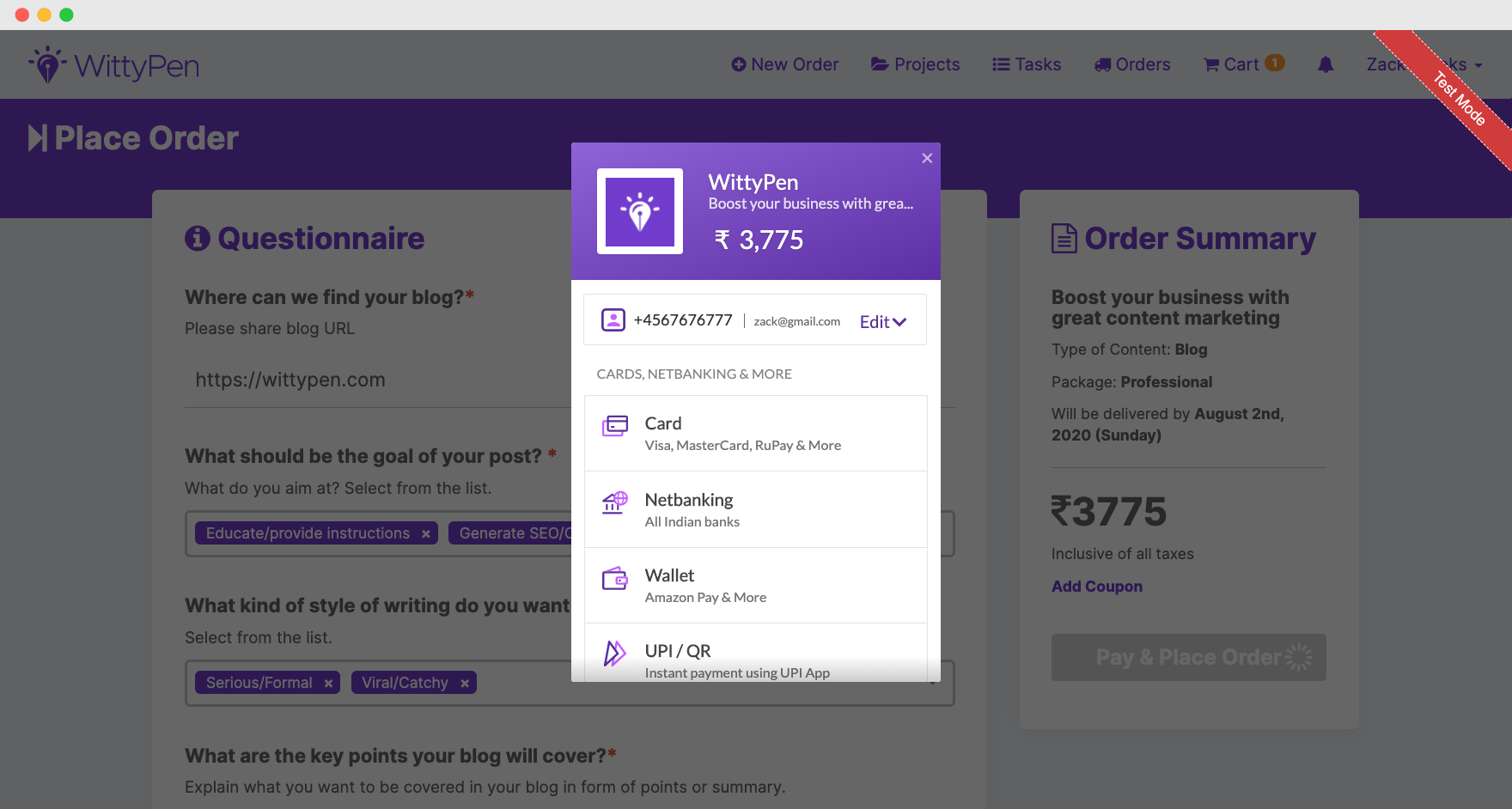 We select the best writers for you
Finding a perfect writer who understands the domain and has relevant experience is not an easy job. But, Wittypen's detailed writer profiles and content based rating system helps us make a perfect team of writers for you.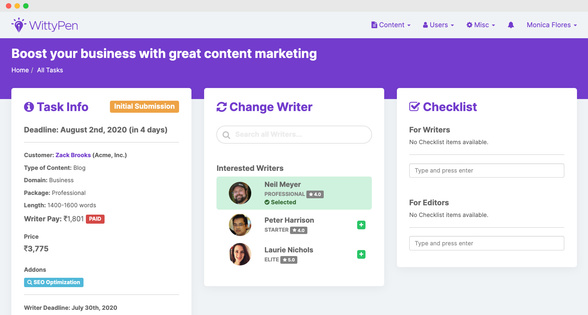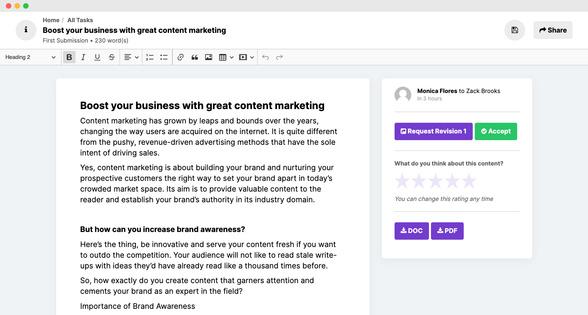 Your content is delivered!
Once the content is checked by our content expert and editors, we deliver the refined content created for your brand. All you now need to do is go ahead and post.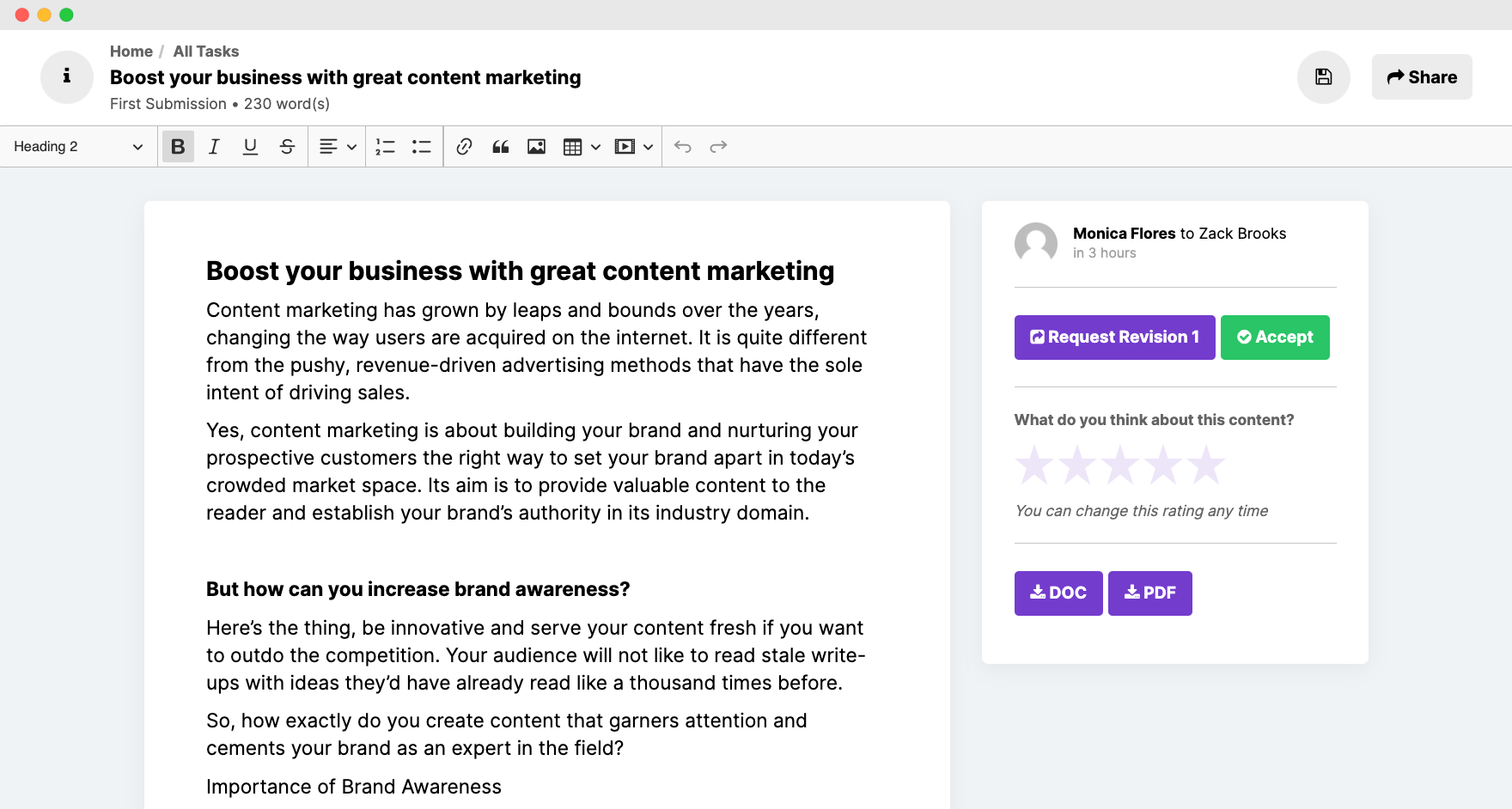 Ask for revisions
Did we miss anything? We do our best to follow all your guidelines, but in case you want us to add or change something, you get two revisions for every content.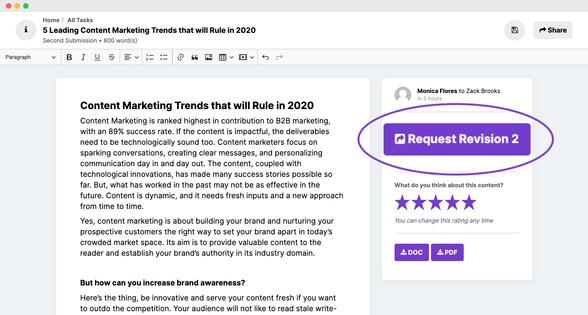 But wait! There's more...
Project Orders
You can order projects with 5, 10, or even a hundred pieces of content!
Writer Selection
We only select the best-fit ones from our pool of vetted Writers for your project.
Plagiarism Checks
We check for plagiarism in every content piece that is created by our Writers
SEO & Keywords checks
We optimize keywords, meta description, and SEO to ensure that your blog ranks highly.
Professional Editing
Our in-house team of Editors will take care of almost all writing mistakes.
Grammar Checks
Our team does both, automated and manual grammar checks so your content is superlative.
🤝 Looking for Managed Content Writing Solutions?
Dedicated Account Manager, Project Management, Writer Management and more. Businesses rely on us for their monthly content requirements. Let's talk.
Schedule a call
What our Customers are saying...
Wittypen was quick to understand our requirements and help us scale content creation for CRED. Their pool of vetted writers and dedicated account manager saved us a lot of time when we had to launch experiments in a short span of time.

Abhishek Patil
Growth@CRED

Good experience with timely delivery of work. The team takes feedback constructively and works according to the client's requirements. They have a skilled set of writers and editors which adds value to their firm. Overall, a trusted team to be associated with for content requirements.

Jagrity Sharma
Content Manager

Frequently asked questions about Wittypen
We take up to five business days to deliver your content. For project orders, we can deliver as high as 10-15 content pieces every day.

We accept international payments through various methods. You can make payments using a range of options your credit or debit card. For larger transactions, NEFT/Paypal/Bank Transfer is also available as a payment method. Talk to our sales team for such cases.

Every single content piece delivered to you goes through two levels of checks from our content experts and editors for factual, grammatical, or plagiarism issues.

Every content piece comes with two rounds of revisions.

You can place an order for a project or get in touch with us to help you create and manage content.

We have curated writers, project management, bulk ordering, idea pitching, quality assurance which is something unique with our offering. But, do you know what makes us different? Our zeal to transform the content industry and give our best to make customers happy.

We create content across all channels like blogs, websites, eBooks, and more.
Join hundreds of businesses
elevating their content

game
"I saw a drastic change. Our audience engagement skyrocketed and we secured more leads, all thanks to Wittypen's content." - Srikanth Manjunath, VP of Marketing