7 Tricks to Write Blog Post Introduction like an Expert
Why exactly is a blog post introduction important and how to ace it?
As many reports say, the average attention spans are getting shorter and it's becoming more crucial for content creators to create as engaging content as possible.
It's important to grab your reader's attention at first glance and for that you need catchy introductions.
Blog post introductions have the power to change a reader's thought process on whether to continue reading or not.
Catchy introductions set the mood of your entire blog post.
It can be tricky to write blog post introductions especially when you are just starting with your blogging journey.
Here are some blog introduction examples and tips to master the introduction game.
1. Relate with your readers
Don't you love it when you meet someone with similar taste in food or clothes? Also, you are likely to end up having a long conversation with them because you find them relatable and that's enough to attract someone's attention.
Here is an example of blog post introduction stating the very obvious thought which crosses almost every blogger's mind.
Check out the full article: https://wittypen.com/blog/tips-for-becoming-the-best-writer/
2. Statistics
These type of blog post introductions increase your credibility and gives a GK edge to your blog.
3. Make a promise
Readers are often confused with the authenticity of the solutions they find online. You need to gain their trust and confidence by assuring them the correct solution is here. In the blog post introduction given below, we see how the writer is making a promise to his readers
4. Storytelling
Consider your readers as your best buddies and engage them through SEO storytelling. Personalizing your content in a way that it's interesting can build up an emotional bond. This blog post introduction by anamika mishra sharing her experience is a perfect example.
5. Ask some questions
Starting with a question can make the reader curious and he would want to tally his answer with yours to see if there's a different angle to it. This makes your blog post introduction more interactive.
6. Quotes
Adding quotes to your blog post introduction can be highly useful as quotes by famous people already hold originality and validation.
7. Short and sweet
Instead of going with heavy paragraphs, try using short sentences in your blog introduction to make it more welcoming.
Even after using these tricks to write a blog post introduction, you need to keep practicing and get honest feedback on your content to grow as a writer and improve writing skills. We at Wittypen give opportunities to the writers who are ready to give their best.
If you are ready, register with us.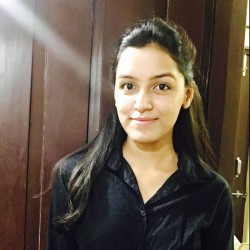 Latest posts by Amrita Pandey
(see all)