9 Evergreen Content Examples That Stand The Test Of Time
How do you feel every time you watch The Titanic? When you watch Jack winning the tickets in the poker game, Rose standing up to her mother and fiancé, the sailor failing to spot the iceberg, and only Rose finding solace on the door while Jack stays in the freezing water? (Jack could have fit on the door, by the way, even James Cameron agreed)
The movie released in 1997, and we still feel strongly about all the scenes in it. Its greatness will probably be discussed for another 100 years. Titanic doesn't age, which makes it a timeless classic. We can even say that it's an "evergreen" watch.
When you write your content, this is exactly what you should aim to make the readers feel. Creating evergreen content will bring your website traffic for months, even years to come. Read this blog to discover some real-life examples of evergreen content and get inspired to create the same for your own website.
What Is Evergreen Content?
Evergreen content is content that stays relevant for a long time in order to bring constant traffic to your website over multiple years. It is created on topics that aren't current trends and written in accordance with Search Engine Optimization to rank.
You might be thinking blogs don't just disappear after some time, they exist in the internet rabbit hole forever. So what exactly makes evergreen content different from regular content? Let's take an example.
A news report about a crime statistic on 25th December 2022 will be read on the 25th, or maybe till a week after. However, an SEO article called "Make The Perfect Hot Chocolate For Christmas" published on 25th December 2022 will be read for many coming years after 2022. This makes the hot chocolate article evergreen.
To understand the concept of evergreen content even better, take a look at these 9 timeless articles by companies that are doing evergreen content well.
9 Top-Notch Examples Of Evergreen Content
While writing your evergreen content, keep in mind to choose topics that are related to your brand. Evergreen content is a great addition to your content marketing strategy. Add to that the power of Search Engine Optimization too, and you're good to go.
Take a look at how these brands have created ranking evergreen content that will bring their website a good amount of traffic for years to come.
1. How-To For Beginners
The key to a good How-To guide is to create it for beginners. That's what makes this "How to Make Vanilla Ice Cream" blog by allrecipes successful. It's an easy recipe with only 4 ingredients, which will help people with their late-night ice cream cravings for years to come.
2. Case Studies
Everybody loves reading a good case study. They're the perfect way to add a 'relatable' factor to your content and to make people feel seen. This Case Study on John done by the Society of Clinical Psychology about his Obsessive-Compulsive Disorder is a piece of content that will be read for years by medical professionals and interested individuals alike.
3. The Best In A Category
People look for the top results in any category whenever they want to try something new. If a person is looking to start reading books about Content Marketing, this "The 10 Best Content Marketing Books" blog by Become A Writer Today will immensely help in starting their journey. Blogs like these are where constant updation is key for traffic. Refreshing content will help the blog stay relevant with time.
4. Original Research
Original research does look like too much work, but the hard truth is that hard work sells. If you want to be authoritative about any subject, original research is the way to go because of its unique factor. The "Study: How Long Does It Take to Rank Higher on Google" blog by SEMRush will help many content marketers for years to come.
5. Common Mistakes In A Niche
Everybody makes mistakes. Most of the best blogs on the world wide web are the ones that provide a solution to people's problems. Blogs that openly address pain points and provide steps on how to rectify them are among the greatest content pieces you can write for your website. The blog "Writing Errors: Top 20 to Avoid" by ProWritingAid is a great example of evergreen content.
6. History of a topic
History never gets old. One good thing about writing a blog about the history of a common subject (or maybe a niche focused on your brand) is that the facts will always remain the same, and the topic will always interest people. The blog "Where Basketball was Invented: The History of Basketball" by Springfield College is a great read for any basketball enthusiast who wants to learn more about the game.
7. Tips for XYZ
Everybody struggles with everything every day. Any tips on how to improve the quality of your life are highly appreciated by readers all over the world. Take a look at the blog "Tips for Better Sleep" by the Centers for Disease Control and Prevention if you're finding it difficult to have a good night's sleep too.
8. The Ultimate Glossary For a Specific Niche
New words are invented every day. I personally Google to learn the definitions for 2 new words daily. Issues like these are where "An Ultimate Glossary" blog comes to play. The "Social Media Definitions: The Ultimate Glossary of Terms You Should Know" blog by HubSpot is great for anybody who wants to learn more about the common terms going around social media.
9. Everything You Need To Know About XYZ / The Ultimate Guide
An Ultimate Guide blog is a one-stop destination for all the information related to a topic. They're highly popular on Google and are collectively appreciated by all readers. The "Everything You Need To Know About Real Estate" blog by Mashvisor is a good read for anybody looking to invest in real estate.
Go Green
Evergreen content will always stay in style. Having a few evergreen articles on your website will bring your website guaranteed traffic for years to come. However, don't forget to include trendy blogs for good traffic in the present. The balance is quite important.
Make sure to create your evergreen articles in guidelines with Google's algorithm to help them rank higher than other articles on the topic. Choose long-tail keywords with a lower keyword difficulty related to your niche to make ranking even easier.
Regularly update your blog with the current SEO strategies. If you're finding it hard to look for evergreen topics or write evergreen articles, go with companies like Wittypen that have top-notch SEO Content Writers to satisfy your content writing needs without hassle.
FAQs
1. What is an evergreen content example?
Evergreen content is content that stays relevant for a long time in order to bring constant traffic to your website over the years. Take a look at this evergreen blog by The New York Times titled "How To Make Pizza" which provides a step-by-step process on how to make a pizza.
2. What does evergreen mean in marketing?
In marketing, evergreen content is SEO-optimized content that stays relevant for a longer period of time than just a few months and continues to bring consistent traffic to your website for years to come.
3. How do you make evergreen content?
Create evergreen content in these simple steps:
Choose a topic relevant to your brand
Use appropriate keywords for SEO
Avoid adding dates for the timeless factor
Update your content regularly
4. Why is it called evergreen content?
Evergreen content is called evergreen because of its timelessness. Evergreen content is created on topics that don't have an expiration date to help it stay relevant and fresh for years to come.
5. What is trending vs evergreen content?
Trending content is written on topics that include an expiration date on relevance. A news article on a current event is an example of trending content. However, evergreen content is timeless and stays relevant for a long time. "How To Take Care Of A Kitten" is an example of evergreen content.
6. What does evergreen mean in social media?
Evergreen content in social media means content that continues to stay relevant among users and brings consistent traffic to pages and posts for years to come.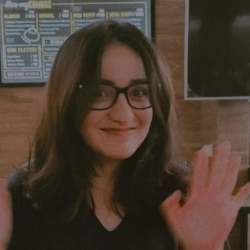 Latest posts by Janhavi Choudhary
(see all)