5 Steps To Kickstart Content Marketing For Startups
'Content Marketing'
might be just a buzzword for many, an omnipresent phrase gracing numerous web pages and social media posts.  But to anyone starting their own business, it is a lot more than just meaningless
jargon
. It is vital when it comes to promoting your business. So what is content marketing for startups? It is a form of marketing to help boost your startup, by giving free information to your target audience online. The aim is to acquire customers and keep them engaged. Since native advertising has taken a hit for the worse these days, content is truly king.  A survey done by
Fractl
and
Moz
, covering more than 600 digital publishers and more than 30 content marketing agencies, revealed that content marketing yields a better return on investment (ROI). Content does not have to be textual in nature, though that is what usually springs to mind when one hears the word 'content.' It can take various forms, such as –
Blog Posts
Infographics
Videos
Case studies
Product Reviews,
Social Media Posts
White Papers
E-books
Viral Campaigns
Slideshare, etc.
Image source:
contentmarketinginstitute.com/ There is a chance of reaching a huge audience through content marketing as there are almost 3.5 billion internet users in the world today. A potential customer can come across your posts on any social media platform, like Twitter, Facebook, Instagram, Youtube, or even on their personal emails. The power of reaching a diverse range of people is what makes content marketing so great. You can be sitting in India and gain clients in Brazil through effective content. Boundaries of countries, age, and religions do not stand in the way. To unleash the potential of this form of marketing, you need to learn the art of weaving words,creating high quality content in a way that impacts the readers. Words can move people to fund your campaigns, or it can motivate them to use the services you provide and turn into long term customers.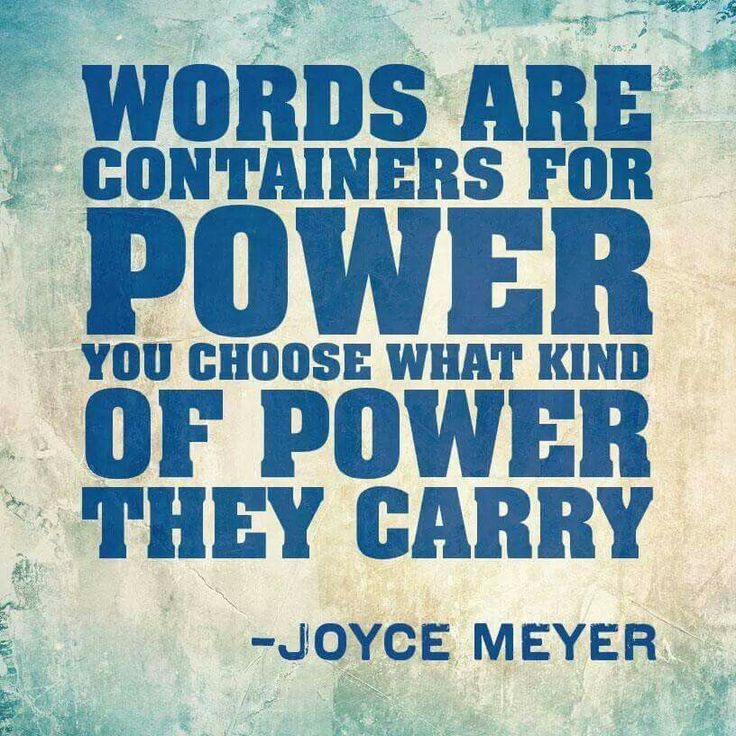 Image source:
thedailyquotes.com If you are still doubtful about how whether content marketing works, read these
case
studies about why the tech giant Google uses it to promote its
Street View
, or why Disney
blogs about what goes on behind-the-scenes
. If these well-established names still market themselves by posting on the web, then the methodology must actually yield results. Convinced about the magic of content marketing? Wish to use this technique to make your startup grow? The following 5 steps aim to help you with startup content,so read on!
How to Ace Content Marketing for Startups
1. Get To Know Your Audience
Since content marketing can be done on so many different platforms, with such a wide reach, understanding who it is you are targeting becomes crucial. According to your target audience_,_ the way in which you present information changes. Consider the case of teaching mathematics to students. If the students are 5 or 6-year-olds, the teachers employ visual means, like handing them 3 apples and taking 2 away, to teach them subtraction. For high-school students, every formula need not be broken down into visuals. In a similar manner, your content marketing strategy and the content that you create should be specific to your audience, using words and images that speak to them.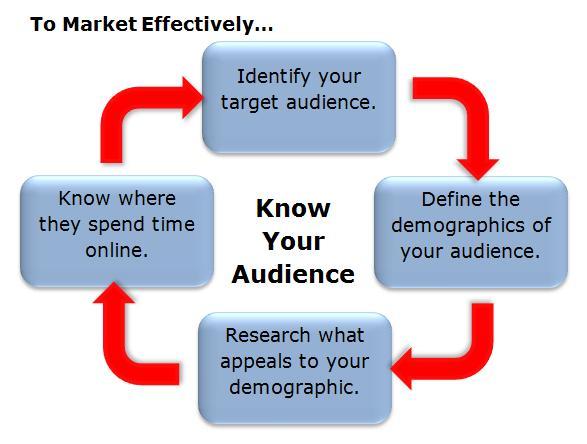 It is important to remember that consumers are people too, with different personalities. Get to know your target audience by asking them about their likes, dislikes, expectations, which websites they frequently visit, who they follow on social media, etc. You can engage with your audience through online chats, emails, surveys, or through feedback forms. In this way, you will be able to create fictional
personas
of your ideal audience. When you make a marketing decision, you can think if it will make this persona happy. In this way, you can create effective content and make important marketing decisions, keeping in mind the personality of your potential customers, and how they will be affected.
2. Create A Content Marketing Strategy
Every startup has a reason for its creation.
A good content marketing strategy
is one which explains that reason to the consumers. Your audience needs to know that you solve a legitimate problem they have. Having a
documented content strategy
is essential if you want your business to succeed. The main reason for new ventures failing is that they don't have a well-planned strategy.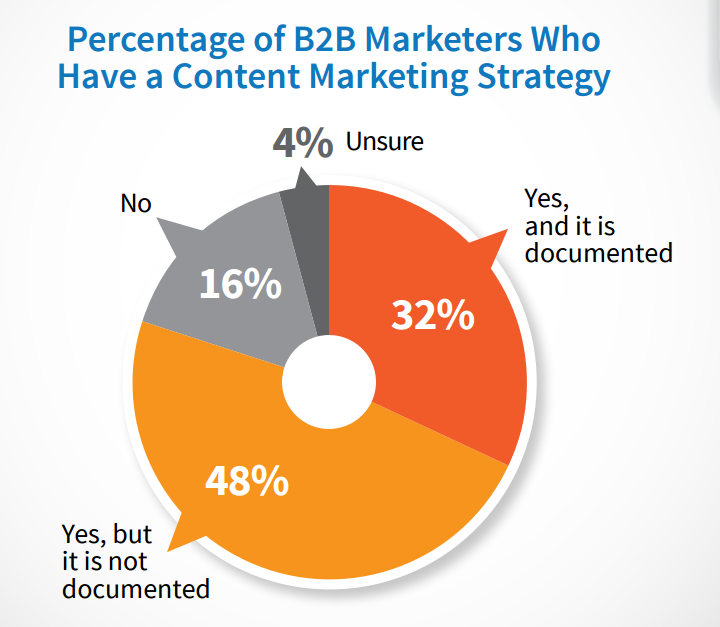 Image Source:
business2community.com The main step in forming a content marketing for startups is
deciding your goals
. You need to sit and chart down what it is that you wish to achieve with your startup in the
long-term
. Then you can decide which methods to employ to reach those goals. For example, if you decide to use social media, your content marketing strategy should include your target number of followers, how frequently you will post, the nature of your posts, etc. On the other hand, if you are aiming to start a company blog, you need to define its tone and central theme. Examples include informative blogs, educational blogs, and blogs based on thought leadership. By telling the world the reason you exist, the problems you aim to solve, the audience you cater to, and charting out your vision of success and the possible risks along the way, you make your strategy far more effective.
Every brand has a story. At WittyPen, we can make sure that you tell yours through your content. Fill out our form for a free content strategy consultation.
3. Start Creating Content
After you have researched about your target audience and have come up with a content marketing strategy to follow, it is time to start creating high quality content. The basic principle to remember is that your content should solve actual problems. Give information that will make your potential customer's lives better. There is a plethora of information out there, if you do not add something useful to that information, no one is going to read what you post. The key here is research. Do not be so eager to publish your content that you end up posting something that is not informative enough, or that is factually incorrect. Ask yourself if you are giving your readers the best information you possibly can. To make sure that you catch the consumer's eye, you must stand out, not only by posting information relevant to the client but also by unleashing your creativity. Play to your strengths. If you have a flair for words, do something creative with your blog posts or opt for trendy one-liners on Twitter. If you are gifted at visuals and photography, Instagram and Pinterest might be useful for you. For example, the
Minimalist's
unique design appeals to the aesthetic sense of its consumers and keeps them engaged. Another effective way to reach your intended audience is by using the right keywords.
Search Engine Optimization
(SEO) isn't just a big word thrown around by marketing moguls; it is an extremely important technique that can get you noticed. Using the right words can help you land a top spot on a search engine results page (SERP), which will ensure that you get a lot of traffic. So decide your target phrase, jot down its alternatives, and check Google's auto-suggest to find out the most searched alternatives.
4. Focus On Content Marketing Analytics
After stepping into the marketing world and making your content available to the masses, it is important that you start measuring how
content marketing
works for your business. Determining the return on investment of your strategy can help you be cost effective and is crucial to your startup. It helps you in realizing flaws since no strategy can be perfect from the get-go. Evaluation of your content marketing strategy can be done based on the following metrics –
Consumption Metrics (Basic Metrics) – How many views is your blog/post getting
Sales Metrics – How many people who read your content turn into customers?
Sharing Metrics -How often do the readers of your content share it with others?
Lead Metrics -Is your content fetching you new customers?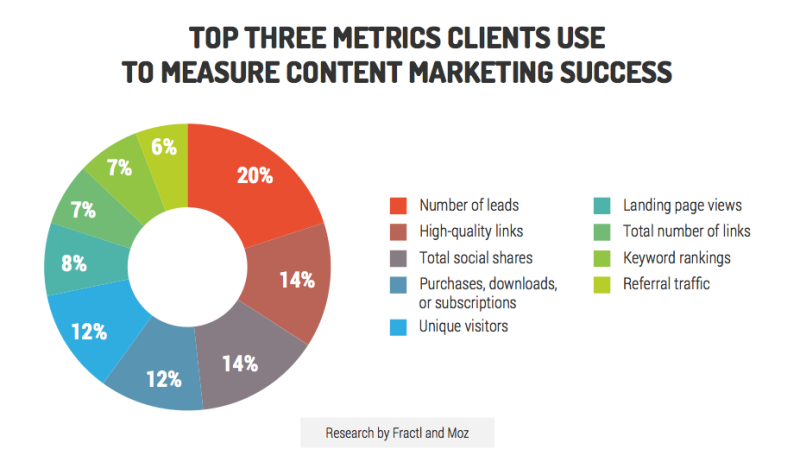 Image Source:
marketingland.com
Besides studying your own content, it can be useful to study your competitors' as well. You can then compare how your quality measures up to theirs. Being aware of your competition helps you come up with new ideas to stay at the top.
5. Optimize Your Future Content Marketing Strategy
Content marketing is not a one-time plan, it must be evaluated and tweaked from time-to-time. In this rapidly changing world, trends can evolve, customer interests can fluctuate, and therefore you need to alter your strategy with it. For example, after going through the 'key analytic figures' of your content marketing strategy, you might realize that your consumer demographics are different than what you had initially thought. Therefore, you will now have to change your content strategy accordingly. Optimization can be done by the following ways:
Re-surveying your clients
Improving the quality of what you post
Changing your channel strategy
Doing some more in-depth keyword research
Ensuring the quality and uniqueness of your posts
However, over-optimization can lead to content that sounds forced and un-natural. A balance must be struck between optimization and keeping your central message the same. You can update your strategy, but you cannot completely change the principle on which your startup was built. Make sure your mission remains consistent, define a strategy to send your message out to the masses in the most readable and interesting way possible, analyze your progress and update your strategy accordingly, and sooner than you know you will have paved a way for yourself in the content marketing world. These were some tips to kickstart content marketing for startups.
Visit our website and discover how we make content creation easy for you!