Witty Content and Blogging Practices
"Content is king, but distribution is queen and she wears the pants."  Jonathan Perelman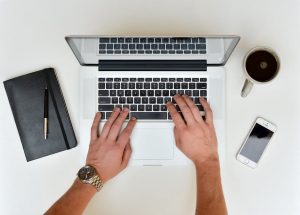 Image Source: pexels.com
A good writer is one who seeks to continuously improve and learn. WittyPen believes there is always room for reform and growth when it comes to content.  A well-written content piece, whether, for blog, website or academic papers needs to have:
Structure – mainly; Headline, Introduction, Body, Conclusion, etc.
Relevance of Topic
Thorough background research
SEO (keyword) compliance(What are LSI keywords?)
Originality & Accountability of Content
Among other things, you can approach the elements mentioned above in numerous ways, WittyPen suggests you follow these two basic thumb rules:
1. 3-30-3 Rule of Engagement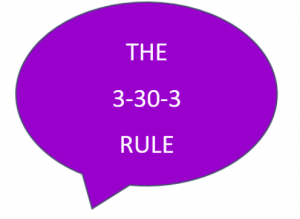 3 Seconds to grab your reader's attention. So be thoughtful about your article's Title/ Heading.Write catchy headlines
30 Seconds to engage the reader's interest. Include interesting points in your Introduction. Or better yet, start with a brief Meta Description or Executive Summary, etc.
3 Minutes for prospect audience to read your content. Now that you have managed to surpass the 30-second rule, make your content Readable. Use crisp and precise sentences/paras. Write in Active Voice and use Sub-Headings.
2. Inverted Pyramid Structure
A good Introduction to an article is of extreme importance and high relevance. It can make or break the rest of your content. Follow Best Practices for writing the introduction.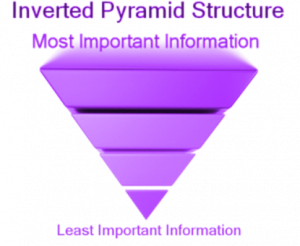 3. Blog Basics
When Thomas L. Friedman said, "The world is flat, and we are in the phase of individual-oriented globalization"; maybe he was referring to the blogging culture of the 21st century.
Today, anyone anywhere in the world can become a blogger. From politics, technology, terrorism, tourism to sharing personal diaries online with strangers, Blogging is the most effective way of communicating with millions across borders. It gives you the freedom to share opinions or ideas without restrictions and regardless of externalities. Although blogging demands a personal style of writing, it is rudiment to choose your words correctly since the online community is on the rise and your words may influence the most juvenile member of the society. Hence, at WittyPen, we seek to inspire our writers to create blog content that speaks volumes. It's good practice to write in active voice, however, remain detached from the Blog.
Following are a few examples of identifying a Blog from a Website:
The chronological order of post usually starting with the most recent.
A visible communicating channel between author and reader for comments and feedback including Really Simple Syndication (RSS) feeds.
Post archive usually categorized by tags, author, date, categories,
Best Practices for Creating Content for Blogs
3-30-3 RULE for engaging your readers
Always create the Word Doc in BLOG format
PLAGIARISM is taken very seriously at WittyPen, so make sure your content is 100% original. If not, you will be penalized, and your pay will be subject to deductions.
Use a TONE which justifies the subject and goal of the client/product. Comply with Client Guidelines and go through Project Information sheets before
CALL TO ACTION must be decided before writing and must be (client) need specific.
Avoid COMPLICATED jargon and obscure terms.
STRONG introduction and conclusion win half the battle.
GRAMMATICALLY correct writing is mandated.
PRECISION is key to a good blog post. Use sub-headings, paragraphs, crisp sentences.
STICK TO THE POINT of the topic and avoid irrelevant Information.
HYPERLINK all the research references and rename them. Kindly follow Best Hyperlinking Practices and learn about Hyperlink Basics
Use images and Source them to only the Image Follow Image Sourcing Compliance and DO NOT use images from competitor's blogs.
List REFERENCES wherever required.
RESEARCH referred in Blogs must be latest or post 2015.
Adhere to the WORD LIMIT. However, it is not an excuse to miss out valuable information.
Be willing to work on FEEDBACK at all times.
Stick to DEADLINES and maintain open communications.
DO NOT SHY AWAY from seeking content clarification.
HIGHLIGHT primary Keywords
PROOFREAD your article at least thrice.
FOLLOW single Font/Color/Format.
Learn the Technicalities regarding Help with Blogging in Word
These were some successful blogging practices you need to follow,in order to have successful long form content. Happy writing!