The Top 20 Content Marketing Experts To Follow In 2023
What is Content Marketing?
Content marketing is a type of marketing focused on creating content for audiences that is valuable, relevant, and consistent. The purpose of content marketing is to attract, engage, and retain an audience and convert them into customers.
It's always wise to learn from the best.
Content marketing is not everyone's cup of tea. But there are a select few who have figured out the secret recipe. Intrigued yet? Let's move along!
We curated a list of the best content marketing experts on today's date based on their work. Find their LinkedIn profiles and reasons why you should follow them ahead in this blog.
20 Renowned Content Marketing Experts To Follow Today
The content marketing experts included are selected based on the following points:
Their achievements in the content marketing industry
How regularly they post about industry insights.
How much you can learn by following them.
Keep in mind, the numbered list doesn't mean best to worst, but best all the way.
1. Pratik Thakar
Marketing titan Pratik Thakar has been a part of Coca-Cola's marketing team since 2013 and is currently the Head Of Global Creative Strategy & Content. He has won multiple prestigious awards including the Cannes Lion and CLIO for his work.
His world-famous campaigns include the 'Real Magic' campaign, the 'For The Human Race' campaign, and the 'Turn Up Your Rhythm' campaign – which even featured the K-pop phenomenon BTS. Pratik has built his expertise in marketing for over 30 years. Follow him to find out how he uses social media to promote the company's brand value.
2. Andy Crestodina
Andy Crestodina is the Co-founder and Chief Marketing Officer of Orbit Media Studios Inc. He has over 42k followers on LinkedIn and has written hundreds of articles related to content marketing. He has even published a book about the same, titled 'Content Chemistry: The Illustrated Handbook For Content Marketing'.
Andy Crestodina posts multiple content marketing tips which include his own in-depth articles, well-made informational videos, and educational text posts. With over 21 years of experience, Andy Crestodina sure knows his stuff about the content marketing industry making him one of the content marketing experts to follow.
3. Tracey Wallace
Tracey Wallace is the Director of Content at Klaviyo. She also has her own weekly newsletter called 'Contentment' at Workweek. Previously, she worked at BigCommerce for 4.5 years where through organic search, she was able to grow their blog to over one million monthly sessions.
Tracey Wallace educates her followers about marketing and content writing by creating text posts and videos, all while promoting her work at Klaviyo. Her techniques are something to pay attention to in the social media landscape.
4. Devin Reed
Devin Reed is the Head of Content at Clari and the CEO of The Reeder. The Reeder is his business where he provides content strategies for startups, which he built into a 6-figure company. He even has a weekly newsletter in which he gives writing and marketing tips.
Devin Reed is an educational powerhouse. He creates content in all formats including text posts, articles, and videos. He gives insightful information about the industry and also does strategy analysis. He was a part of Gong where he scaled its content engine from $20M to an unbelievable $200M.
5. Erica Schneider
Erica Schneider cares about quality content. She believes that "Marketers and creators talk a lot about content strategy, but not enough about editorial standards." Erica Schneider has been the Head of Content at Grizzle.io since 2019.
She even has a book titled 'The Book of Hooks' where she tells the story of how she grew her social media following in 8 months. She encourages writers to focus more on editing content well. Erica posts tips about writing and editing content regularly and is a great person to follow for helpful insights.
6. Brooklin Nash
Brooklin Nash is the Co-Founder of Beam Content. He has over 7 years of experience in content marketing and excels in B2B SaaS content marketing.
He posts about everything including copywriting, content writing, B2B, sales, and content marketing, among many others. His content is filled with delightful humor and is a great way to learn while lightening up your mood.
7. Brendon Hufford
Brendan Hufford is a SaaS genius and the Founder of Growth Sprints, a company that helps SaaS companies scale from $10M to $100M ARR. He is responsible for launching a content marketing campaign for a Cloud Operation software company that brought in: 100k site visitors, 1000 new backlinks, and $130,000 in monthly traffic value. Impressive, isn't it?
Brendon Hufford regularly posts about SEO, SaaS Growth, SaaS marketing, and content marketing. He also posts about his own work experience, in-depth analysis of different companies' strategies, and data-driven text posts.
8. Aashish Chopra
Aashish Chopra was the Vice-President of Content Marketing at ixigo.com where he used video marketing as a 'growth hack'. Till now, the videos have received over 300 million aggregate views and 6 million shares.
He is also the best-selling author of 'Fast, Cheap, and Viral', a book about the secrets of success in viral video marketing. In his posts, he talks about content marketing and video marketing while also promoting his work in a flawless way.
9. Katie Mitchell
Katie Mitchell is the Sr. Director, Marketing – Product Marketing, Content Marketing, and Brand/Communications at Sprig. In the last 10 years, she has worked with multiple B2B and B2C startups and scale-ups to help scale their growth.
Katie has over 40k followers on LinkedIn and is a part of the LinkedIn Top Voices program. She talks about content marketing and digital marketing. In one of her posts, she talks about how important it is for brands to invest in socials, and how using them can result in organic growth.
10. Ross Simmonds
Ross Simmonds is the Founder and CEO of Foundation, a content marketing agency. With over 9 years of experience in the field, Ross Simmonds is familiar with the nooks and crannies of the world of content marketing.
He has written multiple articles on SEO and content marketing, and posts consistently about growth strategies and marketing insights. He even has a course called 'Content Marketing: Distribution Strategy' which you can take on LinkedIn.
11. Eddie Shleyner
Eddie Shleyner is the Founder of VeryGoodCopy. He has been called "One of the content marketing industry's best copywriters" by HubSpot and has worked as a Copywriting Consultant for companies such as Gong and Drift. His blog has over 53k subscribers, for which he also won HackerNoon's "Email Newsletter of the Year" award twice.
He is part of LinkedIn's Top Voices program and has over 92k followers on the platform. His content gets more than a million views monthly. He shares thought pieces and writing tips that thousands of people enjoy. Eddie also talks about the interviews he has done with other content marketing experts. You should definately consider his name when thinking about the content marketing experts.
12. Amanda Natividad
Amanda Natividad is the VP of Marketing at SparkToro. She was also the Head of Marketing at Growth Machine, where she grew their podcast to 20k followers, launched their YouTube Channel, and sent a weekly newsletter with a 30% open rate.
She talks about content marketing, growth marketing, B2B marketing, and copywriting on her LinkedIn. She also teaches a course called 'Content Marketing 201' on Maven.
13. Manu Prasad
Manu Prasad is the CMO of Scripbox. In his 6 years of working with the company, he has helped take their organic traffic from 40k to 1.1M. Scripbox is ranking for 507k organic keywords today. Scripbox's strategy showcases real SEO success.
Manu has also worked with brands like Myntra and Urban Ladder in the past. He talks about marketing and advertising, and gives advice for business growth and startups.
14. Akshatha Kamath
Akshatha Kamath is the Head Of Content Marketing at MoEngage, a Council Member of the Asia Content Marketing Association (ACMA), and a Volunteer Writer for the American Marketing Association (AMA) San Francisco Chapter.
From her joining on Sep 2018 to April 2023, MoEngage's organic traffic has increased from 5k to 21k, and the website is currently ranking for 29.6k keywords. Akshatha Kamath has been a part of LinkedIn 50, and posts about her work and content marketing on her socials.
15. Amrita Mathur
Amrita Mathur is the VP, Marketing at Superside, a company she grew from $0 to $45M ARR in 4 years. She is also the host of Gather and Grow show where she discusses marketing growth and intersection design with marketers, designers, and creative leaders.
She gives insights into the B2B domain, product marketing, and video marketing, while also talking about creative design and content marketing.
16. Sujan Patel
Sujan Patel is the Managing Director at Ramp Ventures and the Co-Founder of Mailshake. The Mailshake website at today's date has an organic traffic rate of 58.6k and is ranking for 67.3k organic keywords.
On his socials, Sujan Patel talks about B2B sales and marketing. He also posts insights about the SaaS domain, marketing, growth, and videos from the Mailshake podcast Shake Sales.
17. Chris Do
Chris Do is the CEO, Chief Strategist, and Executive Creative Director of Blind. He is also the Founder and CEO of the Futur. His book 'Pocket Full of Do' talks about his life and learnings as a Creative Designer and his experience with Entrepreneurship, among many other things.
With over 431k followers on LinkedIn, Chris sure knows how to achieve success in his field. He is part of LinkedIn's Top Voice program, and his posts share insights on life, content marketing, influencer marketing, and pricing strategies.
18. Siddharth Sharma
Siddharth Sharma is the AVP, Digital Marketing at Sequoia Capital India. He was formerly the Head of Marketing at Verloop.io where he grew their revenue by 3x. He is also the Co-Founder of s11s and the host of his podcast Reasonably Irrational.
He has over 14k followers on LinkedIn and talks about B2B marketing, SaaS marketing, and leadership. His text posts are something you shouldn't miss out on.
19. Sara Stella Lattanzio
Sara Stella Lattanzio is the Senior Marketing Manager at Adnovum and a Freelance Content Strategist for B2B companies. She has over 8 years of experience in the tech space and over 20 years of experience with content.
With over 18k followers on LinkedIn, and talks about everything related to B2B marketing, Content Strategy, Content Marketing, and Social Media Marketing. Her posts are humorous, informative, and a delight to read.
20. Piyush Shah
Piyush Shah is the Head of SEO at Dukaan and has been working with SEO for over 8 years. Since his joining in January 2021, the organic traffic of Dukaan's website has increased from 4k to today's 330k. In just 2 years, the site is also ranking for 574k organic keywords.
On his website, Piyush Shah posts articles about SEO and marketing. On his socials, he posts about his work at Dukaan, including articles and work he has done with other companies.
Hit The Follow Button
Content marketing is a field where you always have the opportunity to learn and grow. By following these top content marketing experts, you get to learn from the people who go through the same struggles you go through every day and find out solutions to common problems.
By analyzing their successes and failures, and relating their experiences to your own, you can create a better content marketing strategy and scale your business organically. So what are you waiting for? Hit the follow button now!
FAQs
1. What is content marketing and why is it important for businesses?
Content marketing is a type of marketing that involves creating long-form content in the form of blogs, videos, and social media posts, etc. to generate user interest in your brand. Content marketing helps users build trust and improve your conversion rate, among other things.
2. What are the benefits of hiring content marketing experts?
Content marketing experts will provide your brand with high-quality and consistent content creation. An expert will also know about Search Engine Optimization and create a working content marketing strategy to scale your growth.
3. What are the most effective content marketing strategies?
Some of the most effective content marketing strategies include creating informational videos, email marketing, creating quality long-form content, content refresh, and search engine optimization.
4. Can content marketing experts help with SEO?
Content marketing and Search Engine Optimization go hand in hand. Content marketing experts are expected to be well-versed in SEO as SEO is necessary to help the long-form content on the websites rank higher on the search engine results pages.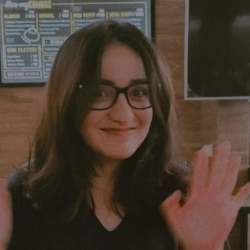 Latest posts by Janhavi Choudhary
(see all)