20+ Foolproof eCommerce SEO Tips (With Expert Insights)
At this age, without an online presence, it is significantly more challenging for brands to scale their growth. Online shopping is everyone's new favorite pastime, and if your website is lacking in the SEO spectrum, many competitor websites have the chance to take away your sales numbers.
Having a foolproof eCommerce SEO strategy is crucial for your website to rank higher in the SERPs and to help drive your sales through the roof.
To help you with your strategy, we've curated some of the best eCommerce SEO tips from skilled experts. In this blog, find 20+ eCommerce SEO tips to improve your website.
eCommerce SEO Tips From The Experts To Help You Rank Higher
Learn how to spearhead your growth by implementing these eCommerce SEO tips into your websites.
1. Write Unique Product and Category Page Descriptions:
Well-written descriptions make a good impression on your buyer. While drafting a product or category page description, make sure that you understand your target audience. Write in the language they respond most to. Also, use multiple adjectives, incorporate storytelling into your writing, and use bullet points to highlight features in your content to make it better.
Here's what Dan Gray, CEO of Vendry has to say: "Consider including details about the product manufacturing process, unique features, materials used, and other interesting information that will help your consumers make a buying decision."
2. Perform On-Page SEO:
Practicing On-Page SEO is important to help the search engine understand your website content. Incorporate techniques like keeping your meta titles at a maximum of 60 characters and meta descriptions at a maximum of 160 characters. Also, include Header tags (H1, H2, H3, etc.) in the correct order wherever necessary.
Shivbhadrasinh Gohil, Co-founder & CMO at Meetanshi says: "The on-page optimization starts with keyword research. Choose the keywords with the right search intent based on the type of page. For example, cover transactional keywords on the product page, whereas considering the informational queries for the blog posts."
3. Build High-Quality Backlinks:
Building backlinks has never been an effortless task. One of the eCommerce SEO tips to build backlinks is using HARO (Help a Reporter Out) websites. Simply reverting to writer requests for expert quotes increases the chances of them using your quotes in their blog, and providing your website with a backlink. Another great tip for getting backlinks is by using guest posting websites.
Apart from this, try sponsorships and PR methods. Also, monitor your brand mentions on different websites that aren't linking back to your website. It's a good idea to reach out to them and ask for a backlink. Shivbhadrasinh Gohil says: "In SEO, the quality and relevancy of backlinks are more important than the number."
4. Create More Categories:
Creating multiple categories and subcategories is one of the most useful eCommerce SEO tips as they help with optimizing your website structure and also make it more user-friendly. The categories and subcategories should be divided after performing in-depth keyword research and the headings should be named in accordance with the long-tail keywords found.
Peter Cole, SEO Manager at You The Creative says: "By performing in-depth keyword research and dividing categories into subcategories, I ranked the website within 6 months with the help of some basic backlinks that helped in boosting. Now the website is getting 10K+ Organic Traffic, according to Ahrefs."
5. Use Videos:
Making videos is one of the most important eCommerce SEO tips. A video explaining how your product or service works is easier to understand and time-saving for the prospects. Videos also help in reaching out to audiences that prefer visual learning over reading. Adding videos to your website increases the chance of it being featured in a video-type Google Snippet.
Rebecca Hey, Founder and CEO of Strategically says: "One of our biggest success stories is when we helped a fitness eCommerce client to hit 11,000 organic video views with zero spend on ads or promotion, taking them from no revenue to more than £1 million within a single year."
6. Ask For Customer Reviews:
Customer reviews help in building trust in your brand. Customer reviews are especially important for eCommerce websites as 98% of users believe that reviews are an essential factor to consider before making a buying decision. Reviews also increase the amount of content on your website which helps in providing Google with more information regarding what your website is about.
Padmaja Santhanam, Partner & Growth Manager at FirstPrinciples Growth Advisory says: "By encouraging customers to leave reviews and displaying them prominently on your website, you can improve user engagement and boost your website's credibility. Also, you can use reviews as a source of keyword-rich content that can help improve the website's search engine rankings."
7. Create Static Pages For Filters:
Maria Harutyunyan, Co-Founder & Head of SEO at Loopex Digital says: "By crafting short, compelling category descriptions and gradually building out content, you can climb the ranks and get your business noticed.
For instance, Write short, 50-word category descriptions for all categories, let them grow for three months, then return and begin to develop the content for the pages that slowly gain impressions. You can go further by distributing links in a specific ratio: 70% to home pages, 25% to category pages, and 5% to product pages."
Get your brand to the top of search rankings with our expert SEO content writing services!
Additional eCommerce SEO Tips To Keep In Mind:
8. Build A Proper Site Structure:
The clarity of your website architecture determines how easily Google can crawl through it. It is important to strategically structure your website using internal and external links as Googlebot uses them to navigate through your website for indexing. A proper site structure also provides a better user experience, which keeps bringing back prospects to your website.
A well-structured site increases your overall website domain authority and helps rank your page higher. Optimizing sections of your website to get featured in Rich Snippets is another crucial aspect to consider. The picture below is how Rich Snippets appear on a Google SERP.
9. Practice Content Mapping:
Content mapping is simply the process of creating content with a specific purpose in mind. It is done to help navigate the users down the marketing funnel to convert them into buyers.
A marketing funnel contains three stages of the buyer's journey, namely:
Top of the Funnel (TOFU), or the awareness stage
Middle of the Funnel (MOFU), or the consideration stage
Bottom of the Funnel (BOFU), or the conversion stage
In TOFU, you attract audiences to your page. In MOFU, you subtly convey how your brand can help them with their pain points. In BOFU, you tell them why your brand is the ideal solution for them. Including content for every stage of the buyer's journey is necessary to convert leads into customers and is one of the essential eCommerce SEO tips.
10. Make Your Website Mobile-Friendly:
Today, mobile-optimized websites are key. Most of your website users are using their phones to navigate through your website. Hence if your site isn't mobile-friendly, you increase your chances of losing potential customers.
Mobile-friendly UX is also an important factor for ranking. If you search for mobile-optimized websites in the Google search bar, the first result is a test to check if your website is mobile-optimized or not.
11. Focus on E-E-A-T:
Google's E-E-A-T stands for Experience, Expertise, Authoritativeness, and Trustworthiness. It is a part of Google's algorithm used to measure the quality of websites. E-E-A-T used to be just E-A-T till December 2022. The new 'E' for Experience was added to better assess results.
This is what E-E-A-T basically means:
Experience: The author of the content should have experience in the niche they're writing about.
Expertise: Google values the effort, originality, talent, and accuracy of the content creator.
Authoritativeness: It depends on the website's credibility in the industry.
Trust: It is developed by Google if your website fulfills all three criteria of Experience, Expertise, and Authoritativeness.
12. Keep Track Of Site Performance:
Keeping track of your site's performance is one of the most important eCommerce SEO tips. It is the process of analyzing site statistics to identify issues and rectify them for a smoother user experience. A site audit can be done by using tools such as SEMRush, Ahrefs, and Moz Tools.
A website audit includes checking your conversion rate, removing unavailable product links from indexing, analyzing On-Page and Technical SEO practices, checking for broken links, and improving website UX wherever necessary.
13. Optimize Your Images For SEO:
eCommerce websites contain multiple images. Optimizing your images for search engines is important to reduce your page load speed and help Googlebot crawl your pages better.
Use only relevant images on your website and write descriptive ALT texts with long-tail keywords to improve your website's accessibility. Also, keep your image file name in relation to the image. Try using smaller images or reducing your image file size to improve your website's load speed.
14. Setup an Internal Linking Structure:
Internal linking is an important part of any eCommerce SEO strategy. Internal linking in eCommerce websites helps improve the site structure for the customers and Googlebot alike, as it facilitates easy navigation.
Internal linking in eCommerce websites helps attract customers to conversion landing pages or product pages which improve sales numbers. Internal linking is also beneficial for improving site visibility and credibility.
15. Add an FAQ Section:
Creating FAQ pages to answer basic customer queries is a great way to enhance user experience. FAQs are also great for SEO as they are proven to accomplish one goal of helping the user – which is something Google's algorithm appreciates.
FAQ sections should include questions that are relevant to the user. Make sure to answer the questions concisely in simple language, avoid jargon, and format the questions correctly to provide a smoother user experience.
16. Optimize For Voice Search:
Voice searches are incredibly common in today's date. To optimize your website for voice searches, incorporate long-tail keywords in your content. Other than that, optimize your content for Google's featured snippets as most of the voice search responses are taken straight from the featured snippets.
Some ways to optimize your content for voice search are crafting your content in 40-50 words, using schema markup, avoiding fluff, and providing accurate information. The picture below shows what a featured snippet on Google looks like.
17. Focus on Local SEO:
Focusing on Local SEO for your website is important to increase your local traffic. Optimizing increases the chances of your website showing up high on the SERP whenever someone makes a search including the terms "near me" or "in (city)".
In order to improve your Local SEO, make sure all your information available online is up-to-date and accurate. Also, encourage local customer reviews and incorporate locally used keywords into your content.
18. Improve Your Load Speed:
Your site load speed is a factor both Google and users pay attention to. Having a higher load speed increases the chances of users abandoning your website for another one, which leads to an increase in your bounce rate.
To reduce your load time, compress your images, choose a good web host, and limit the clutter on your website. Page speed is a proven ranking factor, which makes it a crucial factor to focus on.
19. Beware Of Duplicate Content:
Duplicate content is content that is present online in multiple places. Duplicate content results in a ranking war with between two important web pages, as Google gets confused about which page is more important to rank higher.
In order to eliminate duplicate content, make sure not to copy-paste any product descriptions, and instead write unique copy for all your products.
20. Optimize Your URL:
A concise and easily readable URL is a good experience for both the user and the search engine. Adding keywords to your URL is a great practice to rank higher in the SERPs. Also, make sure that it is formatted correctly.
For example, if you're selling a television, instead of keeping the URL company.com/television-name-number/37as67sn87, keep the URL as company.com/electronics/television/name-number. It becomes much easier to read this way.
21. Fix Broken Links:
Including broken links creates a negative experience for the user as they can't find the content they were looking for. Broken links also create a negative experience for Googlebot as it uses links to navigate through your website. Hence, fixing broken links is a priority task to improve your SEO.
You can find and fix these 404 errors by using tools such as Google Search Console and Sitechecker.
22. Focus on UX:
Let's be honest. If your website design isn't appealing enough to the user, they will not enjoy going through it. Providing a bad user experience is another reason why your site's bounce rate increases, which lowers its credibility.
If the user is easily able to navigate through your website and find the products they want, it increases their engagement time with your website, which Google notices and rewards.
23. Craft Unique Content:
By craft unique content, we mean write content that is exclusive to your brand. Adding an 'About Us' section to your page educates users about the history of your company, and helps instill a sense of trust.
Also, writing blogs about the new updates in your company, new additions to your website, or new developments in your niche is a great way to engage audiences.
24. Make Sure Your Website Is An HTTPS Website:
In an eCommerce website, customers input their private information including their personal details and financial information to your website for making a purchase.
Having an HTTPS website builds trust with the buyer as it ensures them that their data will be safe. Being an HTTPS website is also a ranking factor for Google.
25. Write For The Shoppers:
Practicing SEO is important for your website to rank. However, at the end of the day, the website is used to sell products and services to human beings. Hence, it's necessary to avoid bad SEO practices like keyword stuffing in your product descriptions.
Also, avoid writing fluff or using too unnatural language. Write your content in a way that directly connects with your target audience.
26. Outsource For Your Content Needs:
Content writing is a crucial part of any eCommerce website. Whether it be long-form content or short-form product descriptions, good-quality content is needed everywhere. It is difficult to equip your company with a content team, and that's when you can choose to outsource your content needs with Wittypen.
We provide top-notch eCommerce content writing services so that you can focus your energy on the bigger picture. Our vetted pool of writers is well-equipped with SEO knowledge and knows how to write for eCommerce brands to directly scale growth.
FAQs
1. What are some SEO strategies for a new eCommerce website?
Some SEO strategies for a new eCommerce website include:
Implementing a proper site structure
Performing thorough keyword research
Building Backlinks
Optimizing images and adding ALT text
2. What are the top 5 SEO strategies?
The Top 5 SEO strategies include:
Keyword research for using correct keywords
On-Page SEO optimization
Link Building in your website
Optimize for featured snippets
Properly structure your website
3. How to do SEO for eCommerce products?
SEO for eCommerce is performed by implementing strategies such as:
Writing unique product descriptions
Adding helpful FAQs
Creating pages with structured data
Reducing the page load speed
4. How do I find keywords for eCommerce?
Keywords for eCommerce websites can be found by using easily available and free keyword research tools such as SEMRush, Ubersuggest, and Wordstream. Keywords are gravely important for your eCommerce SEO strategy development.
5. How to increase eCommerce sales with SEO?
You can increase your eCommerce sales with SEO by implementing the following strategies:
Making your website Mobile-friendly
Practicing internal linking and building backlinks
Optimizing website architecture
Conducting thorough keyword research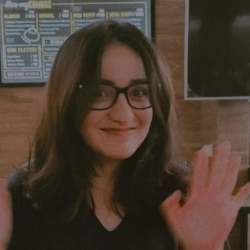 Latest posts by Janhavi Choudhary
(see all)