How to Build Traction and Generate Leads for Fintech Business Through Content Marketing?
Fintech- combines payments, finance and banking; one of the most balanced industries for the disruption that has arrived at early mass acceptance. Fintech industry is on a booming side with a focus on placing the customers on top. There has been this ease of depositing cheques while commuting and managing finance portfolio on the go, Communication between people has changed with advancements in the blockchain, digital currencies, payment gateways, e-commerce and crowdsourcing. In this blog, we will talk about how to build traction and generate leads for FinTech business through content marketing.
Why other marketing strategies are not as efficient as content marketing
There have been scenarios where marketing strategies such as PPC, list purchase, trade shows etc provides instant fulfilment in minutes. But these marketing techniques have been too expensive or at times not as efficient as is thought of. For example, if any business primarily uses PPC to generate leads, it needs to bid for a click. The business spent a handsome amount and received a good number of leads for that particular month. How about next month then? Again and again one needs to put in a huge sum to for the leads to come on a continuous basis.
Therefore, this means that, if you stop investing in bids, leads would stop. This goes for list purchase and trade shows too. Let us take another scenario now, where a business concentrates more on blogs and article postings to promote their product or brand. Let us assume that this blog generates the same number of leads in a month as in PPC. Over the time, your article/blog post will still be there for the viewers to read them and can get leads every month. This is why content marketing strategies provide scalable, predictable and cost-effective lead flows.
Important factors to consider for Fintech companies for customer acquisition, retention and trust-building
Customer understanding – Understanding of buyer persona is crucial for Fintech industries as that allows them to create a targeted content distribution strategy.
Flexibility – Customers crave for convenience, and hence flexibility is a desired quality for FinTech players.
Transparency – Grey areas in finance are not favoured by customers, and they want black or white.
Product customization – Customers prefer products that are tailored to their needs as that helps them relate to the product better.
X-Factor or Differentiator – There has to be an element that differentiates one's product from others for the customer to choose.
Greater variety – Customers want variety, and therefore companies should strive to provide interesting concepts that are helpful also.
Seamless experience – User-friendliness has been a sought-after quality for the longest time. Hence is mandatory for the FinTech companies to provide a solid experience to consumers.
FinTech companies should focus on these factors while they utilize customer data and craft a content strategy.
Role of content in Fintech arena
Digital financial behaviours and preferences of customers and businesses keep changing. Content provides the necessary guidance to them and helps them know the in-and-out of the finance companies. Through right content, they understand how beneficial finance companies are for them and they can measure risks with confidence
Through content businesses and consumers can improve their financial management.
Content allows the customers to make right choices and lays down the potential risks of new technology.
Content encourages partnerships and new technologies. It paves way for the FinTech to spread its wings to wider horizons.
Content puts rest to the what if's, rumours, insecurities and instils a sense of confidence in the users.
Content solves real issues of users by offering solutions in an honest and objective way.
Now let us shed some light on how to build traction and generate leads for FinTech business through content marketing.
How to build traction for Fintech?
One of the biggest challenges for any business whether established or a startup is- how to build traction for their brand as this is what makes or break a business. Even while building a strategy for traction there are challenges like lack of time, confusion about what to prioritise etc. '
So, yes, one of the best solutions to build traction and generate leads for fintech business on a long run is the SEO as it is the great inbound marketing channel. But it takes at least 6-8 months to get results out of it. Whether you want to wait for six months or get on the road to meet people to get traction is what needs to be prioritized. Now, what does one need to do from the day one for generating buzz and awareness?
One of the most basic things to start off is to think why your product is useful. Then the next step is to start reaching out via emails, phone calls and even via social media channels.
Utilizing social media channels through ads, campaigns, creating content that will attract your target audience
Writing and posting informative blogs on a continuous basis, with relevant keywords can get you straight to the viewers.
Make full-fledged use of social media marketing
Building PR via avenues such as forums, groups, communities, LinkedIn and other forms of print media too.
Making use of content marketing resources
Using AI in content marketing.
1. Evergreen Strategies
SEO/SEM – SEO or SEM will forever be one of the greatest avenues for Fintech business to essentially target their users and get going towards building your brand. Start creating your content and link it on a frequent basis.
Plugins – Make use of the plugins to tap into Google directories allowing your content to be optimized so that it can be searched as and when required. Though this would take some time but would yield results in a long run.
Social Media – A huge section of your audience is on social media, thus twitter marketing and other forms of marketing are essential. Create a page for your business and start publishing and sharing the links there. Create videos related to your product or service and share or link them to your social media page as this will return organic traffic to your business.
Visuals – Videos, infographics are the most compelling form of content that catches the users attention. Infographics too explain in brief about the facts and figures associated with any product or service. They also explain how a user can get benefit out of it. Videos & infographics are considered as one of the best content marketing methods as they educate users by engaging them with their content.
2. Create Marketing Resources & Collaterals
It is easy to write content about what your Fintech company offers. However, what really matters to your audience is the proof of benefits that you have provided to the consumers similar to them. This is where they look for company booklet which explains your company resources, skills, a catalogue of your products explaining in detail about the benefits of their use, previous customer references and reviews, video testimonials that helps in building trust and process documents that helps in understanding how the products/ services are implemented and last but not least compliances and guidelines you follow. Fintech deals with finances online and thus it is important to follow the rules and regulations. So it is important to be cautious as customers' sensitive data and information like name, address, bank details, registration numbers etc are all involved.
How do you generate leads with content marketing?
All the above-mentioned aspects are driven by the content. As mentioned the only way to build your customers is to educate them and in order to educate, one must know who their target consumer is. For example, if you are a mobile commerce platform, you would want to reach all consumers who use internet or smartphones. This would also include consumers who would want cashless transactions. Here we list some of the ways that help in lead generation-
1. Understand and map user journey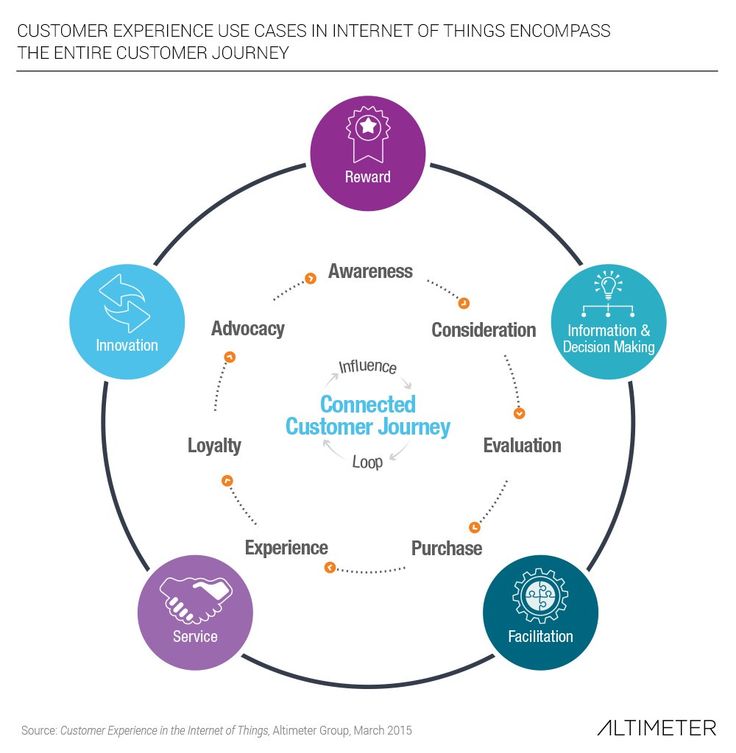 It is essential in Fintech business to map prospect journey as it assists in creating a process between sales and marketing teams within an organisation. It ensures visibility between teams and brings inaccurate prospects in the sales channel. This also helps in measuring sales and marketing activity costs and knowing the barriers in the process. Mapping process for prospect journey includes-
Spreading awareness within your target market and audience as to how you can be of value to them. The key is not to explain what you do but how your business could be of importance to them.
Engaging your audience and provide a solution that could Interest them is another challenge. But can be achieved easily if you are fully aware of your target markets and the audience. Since you understand your market well, it is easy to provide with content which can engage the prospects. This does not necessarily mean that they would buy. Thus a business wants to have right marketing materials, demos, proper sales tools etc that could create interest in prospects to buy.
You know your prospect is convinced about your offering but haven't bought yet. Thus, keep following up with the prospect while it is still in sales funnel and try to communicate about your offerings and how they can benefit from it making their lives better and easier.
Now, you have converted your prospect into a customer and this is the action point where you must emphasize on keeping the customer satisfied throughout the collaboration.
2. Set up a marketing automation process
With huge targets to meet and business objectives set to achieve your targets, one of the greatest issues holding up your business growth is TIME. With the number of tasks in marketing process such as social media, blogging, email campaigns etc, marketing professionals need to time and manage these activities so as to drive leads and revenue for organisation. For this reason, organisations utilize automation software to automate lead generation and marketing tasks and save time on traditional sales aspects.
Here
is an article that talks about how Fintech giant FIS got tremendous results after using market automation. Another example is Mindmatrix that helps finance industries sell faster.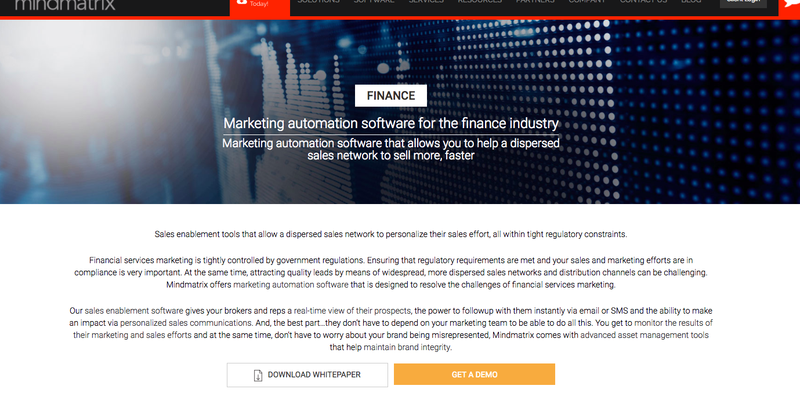 3. Segment your audience
Any lead generation marketing starts with identifying your target audience. For this:
Analyse your product offering and look at your current customer base
The best way to determine your target audience is to check your competition
Look out for the demographics and history where the similar products are being used or have an opportunity for
Understand the market scenario and evaluate your decision
Once you have defined and evaluated the segments most likely to buy your product or services, start researching well about the target market, their preferences and choice of browsing device and the best time your audience can read your content. An example of a tool that helps in segmenting and profiling your audience is roialty.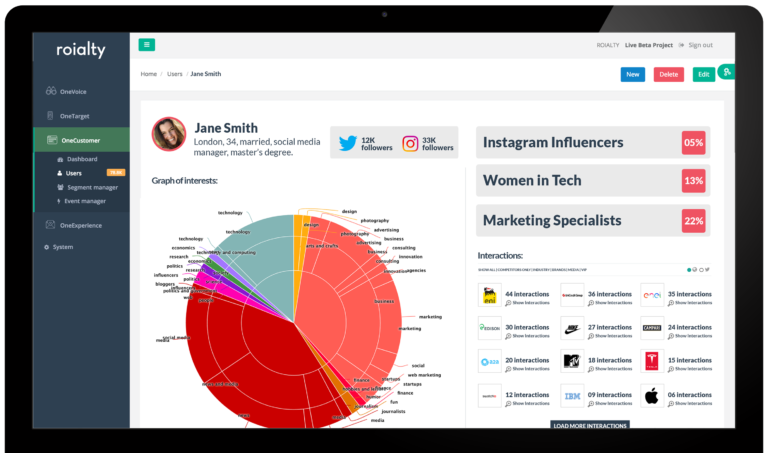 4. Create downloadable content for consideration stage
When consideration stage is concerned, here are the steps to create content-
If you are well aware of buyer needs, characteristics and desires, it becomes easy to create content specific to each stage of buyer journey. To start with, understand where your buyers' research for the information. For example- if they are more into reading articles and blogs to get relevant information, you can create tailored content that speaks to them and provides answers to their questions.
In consideration stage, buyers understand their needs and problems and thus research for the best solution to their problems. Since the buyer does not decide on any specific product at this stage, it is important to design keyword specific content based on their solutions. Some of the content documents include webcasts, whitepapers, videos, blogs, testimonials, expert guides etc which serves as ready reference for buyers to compare price and benefits. Now the buyer can make use of Call to action wherein they can download the content and shows interest in the product or services.
Since the buyers do not make a decision during this stage, it is important to look out for buyer pain points and create content around the same. For example, Garnet Capital Advisors published a whitepaper like this.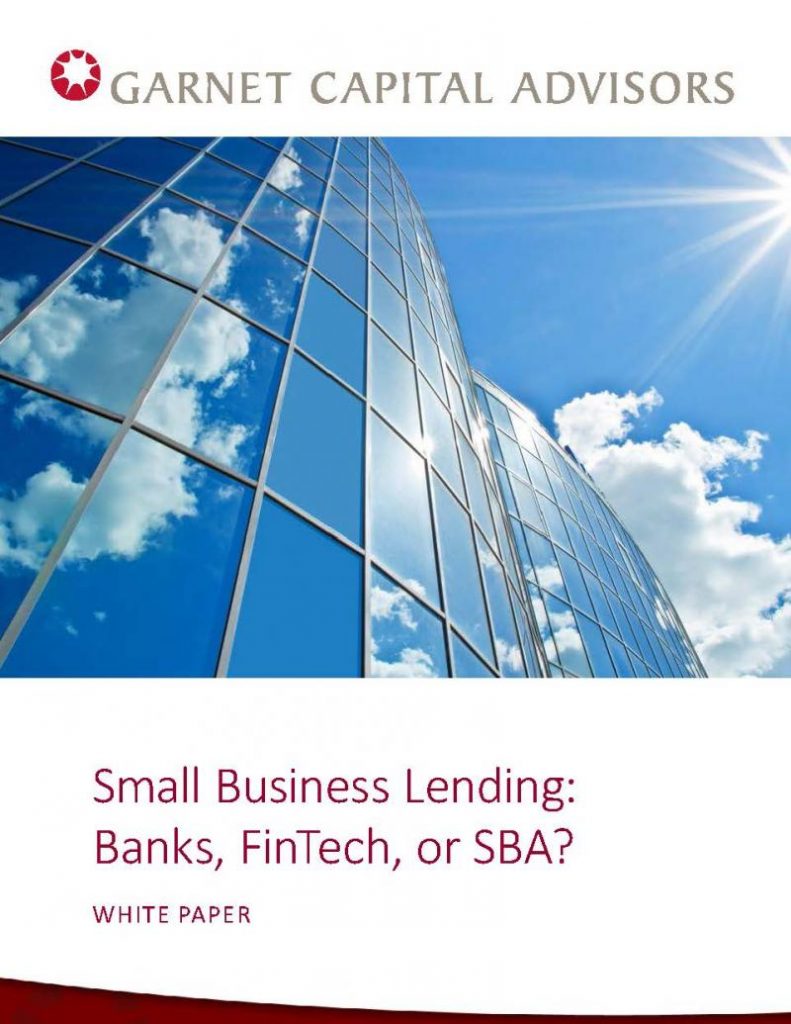 5. Create landing pages to convert based on audience segments
As you know well about your target segments, you can create unique landing pages based on specific categories. Since each visitor is unique, they will react in a different way towards the landing pages. Segmentation helps you in building landing pages that is a mixture of videos, images, documents and call-to-action for a particular user. Segmentation also helps in focusing on elements of the webpage such as emails or PPC ads, through which there is an increase in traffic on the website.
For example, Lendingkart has made a landing page for their high-intent users.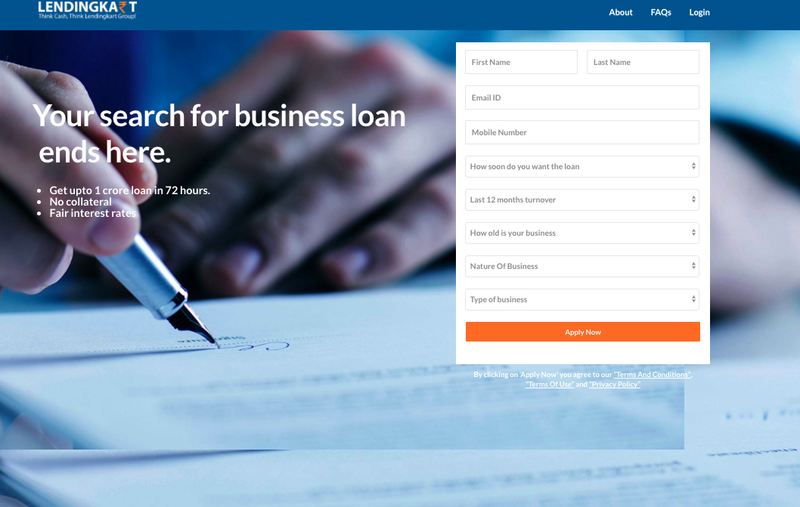 The Takeaway
Great content is extremely powerful. It serves in a similar manner as analyst report or any media article. With the right content marketing strategy in place, even the companies with a low profile and less marketing budget can generate leads for fintech business and reap the benefits of disrupting an age-old industry. Content marketing is the verified way to make a lasting impact on prospective consumers, driving traffic and generating sales.Follow these examples of fintech businesses for content marketing for more insight. Latest posts by Shreya Srivastava
(see all)