Master Your Metrics: Top 20 SEO Reporting Tools for Accurate Insights
Picture this- you've spent weeks and months optimizing content as per SEO, but are still not sure of how well these are resulting on Google. While understanding the importance of SEO and optimizing your content as per the best industry practices is crucial, the job doesn't end there. Once your organization has implemented an organic SEO content marketing strategy in place, it is also important to monitor these efforts and see how they fare out online, using SEO reporting tools.
In this blog, we'll briefly discuss the importance of SEO reporting tools, how these can track optimization strategies, and an overview of the 20 best tools in the industry as of 2023.
Why Do You Need SEO Reporting Tools?
As per a BrighEdge Research report, SEO drives 1000%+ more traffic than other forms of marketing. In order to measure the results of your content marketing strategies, it's important to rely on tools which provide accurate and detailed information about how your website's SEO is performing.
This is where SEO reporting tools come into the picture. These tools help analyze the specific website to provide a detailed overview of the search engine ranking, as well as track important aspects, including the number of visits, site traffic, backlink, and keyword usage, among other features. These can provide a number of benefits, as listed below:
SEO reporting tools provide insights regarding various aspects of a website. This can help you understand the website's performance better.
Following this, you can then identify potential areas to work on and improve.
Certain SEO reporting tools also provide the option of 'competitor analysis' to help you understand how other organizations in the same domain are performing. You can then tweak your content marketing strategy to fare better results.
While you understand the importance of SEO reporting tools, it might be challenging to narrow down on one tool, with numerous options available online. Therefore, it is essential that you choose a tool best suited for your organization's content marketing requirements.
20 Top-Ranked SEO Reporting Tools
The following section lists 20 best SEO reporting tools in the market as well as the specifications and an overview of each of these tools.
1. Advanced Web Ranking
Advanced Web Ranking is an SEO tool that provides various insightful features. Among these, its online SEO reporting tool helps provide organizations with a detailed analysis of the website's ranking and performance. The tool also offers the trends and data segment, providing an overview of the SERP performance and competitor analysis, along with reports on the KPIs.
Once this data is viewed and analyzed, it can also be compiled as a report, which is entirely customizable in various formats and can also be built on pre-existing templates. Lastly, these SEO reports can further be converted into insights, allowing an easier understanding of the data. These features make AWB one of the best SEO reporting tools.
They have several plans with prices ranging from $99 to $700 per month, depending upon the various features included.
G2 rating: 4.2/ 5
2. Screaming Frog SEO Spider
Screaming Frog SEO Spider is a website crawler that provides various different marketing solutions. A few of these services include SEO consultancy, onsite SEO, and Keyword & Market research. From there, the SEO reporting and analysis service is of value to gaining detailed insight and access to data, measuring every aspect of a website's performance, analytics, conversion, etc. This data would then help you improve any issues and further optimize the website, increasing site traffic and ranking.
It also offers a 'Google Analytics Consultancy' service, which helps manage the analytics for your organization's website and provides reports along with the Looker Studio reporting suites. These features make it one of the best online SEO reporting tools.
Screaming Frog SEO Spider offers a free and paid version. The paid version starts from $139 per year, and the cost increases depending on the number of licenses per year.
G2 rating: 4.7/ 5
3. SEOmonitor
SEOmonitor is a one-stop-shop SEO reporting tool providing various services all in one platform. The tool not only provides SEO/keyword research but also offers an exhaustive list of features such as SEO forecast, latest search trends, keyword management, and also being able to track the performance of a particular SEO campaign, to name a few.
The 'Agency Dashboard and API & Integration' sections, in particular, are extremely beneficial for organizations seeking to have all their important SEO data in one place. The API & Integration further allows you to integrate, extract or manipulate your organization's SEO campaign in the direction needed. These SEO reporting and data features can be accessed without any limits or additional cost and are included in every subscription.
The approximate monthly pricing for SEOmonitor starts from €149.5; however, this is automatically adjusted as per the users' requirements and the specific features being used.
G2 rating: 4.6/5
4. Link Research Tools (SEO Tools)
Link Research Tools is an SEO tool with a primary focus on backlink analysis, link building, and link audits. These features allow organizations to narrow down on this specific aspect of SEO, being quite unique from the other tools listed in this blog.
In addition to these features, this tool also offers SEO competitor analysis and detailed insights and reports from the same. The output from the analysis can then help you devise an SEO strategy and improve website optimization.
The pricing for the different plans offered by Link Research Tools is as low as $17 for 7 days (Trial) and can go up to $2,499 per month. Additionally, the 'Enterprise' plan requires getting a quote depending on the organization-specific requirements.
G2 rating: 3.9/5
5. Raven Tools
Raven Tools is an all-in-one tracking and online SEO reporting tool to help organizations improve their website traffic and rank better. They offer a plethora of features, including keyword research and rack checker, marketing reports, competitor domain research, site auditor, SERP rank tracker, etc. Especially discussing their SEO reporting feature, the website offers attractive reports in no time.
Additionally, organizations can combine SEO, PPC, call tracking, and email & social marketing all in one report. This helps keep a bird's eye view regarding the progress of your organization's marketing strategies and how those are panning out. You can choose to automate the entire process and also have the option to surface specific KPIs across a range of marketing channels.
They offer five different plans with prices ranging from $39 to $399 per month.
G2 rating: 4.2/5
6. Nightwatch
Nightwatch is an advanced SEO reporting tool that offers rank tracking, SEO reporting, and site audit features for your organization's website analysis. This tool stands out as it specifically lets your organization track search ranking locally, right down to the specific ZIP code.
Nightwatch offers easy-to-understand, white-labeled SEO reports with all the comprehensive data in one place. It also claims to be one of the most customizable online SEO reporting tools and also allows users to efficiently automate the reports.
Users can choose a 14-day free trial period for Nightwatch, and the subsequent pricing starts from $39 per month (for 250 keywords) and increases as per the specific requirements.
G2 rating: 4.8/5
7. SE Ranking
SE Ranking is an all-in-one tool for marketing agencies and professionals seeking to streamline their SEO requirements. The range of features provided by this tool includes an on-page SEO checker, keyword tracking, website audit, competitor analysis, etc.
In addition to these, the platform also offers SEO reporting tools for organizations. These reports can compile comprehensive data collected from the website analysis features mentioned above. There is no limit to the number of reports which you may create using this tool. These reports can be automated and only take about 15 minutes to be generated. Additionally, these can also be customized as per the organization's brand, logo, and colors.
SE Ranking offers three different plans ranging from $39 to $189 per month.
G2 rating: 4.8/5
8. WooRank
WooRank is a comprehensive SEO tool offering numerous website optimization services. The tool allows users to check their website score based on ideal optimization practices. A few features which your organization may avail of include keyword tracking, website reviews, competitor analysis, and site crawl.
The platform also acts as an SEO reporting tool, offering the option to compile the data from these services into a meaningful report. These reports are completely customizable and can be tweaked as per the specific requirements. With all these features to choose from, Woorank is an excellent tool to gain insight into your website's performance and improve its search engine ranking.
WooRank has the option to choose from Pro and Premium plans which are priced at $79.99 and $199.99, respectively, and the Enterprise plan requires a custom quote on a need basis.
G2 rating: 4.3/5
9. CognitiveSEO
CognitiveSEO is a holistic digital marketing solution for your organization's SEO requirements. Offering features such as content optimization, backlinks, audits, and rankings, this tool not only highlights the SEO issues on your website but also provides recommendations on how to fix these.
With a range of techniques and features, it also offers a popular online SEO reporting tool to help compile the data from the above-mentioned features. These reports provide actionable insights to optimize the organization's website further and rank better. The SEO reports are customizable and also offer the convenience of scheduling the time to send these ahead. Users also get the option to combine Google Analytics data and your organization's specific KPIs to compile custom reports.
This tool offers three different plans, which can range from $129.99 to $ 499 per month.
G2 rating: 4.5/5
10. SEO PowerSuite
SEO PowerSuite, also known as link-assistant, is an easy-to-use SEO toolkit for your organization's marketing requirements. The platform offers 4 main tools, which include Rank Tracker, WebSite Auditor, SEO SpyGlass, and LinkAssisstant. The users can also avail of more features under these tools.
Along with these, the SEO reporting tool offered on the platform is additionally helpful when compiling the data collected from these tools. This SEO reporting tool makes the process seamless by providing unlimited custom reports with the required SEO data. These reports can be tweaked as needed, with only choosing the specific metrics you want to be displayed. The tool offers keyword reports, SEO audit reports, and backlink reports, all of which can also be automated.
SEO PowerSuite offers a free version (with some limited features). It also offers two additional plans, falling in the range of $299 to $499 per year.
G2 rating: 4.5/5
11. Mangools
Mangools is a comprehensive SEO platform providing various services and features. It aims to assist organizations in ranking better and driving more traffic. It includes five main tools- KWFinder, SERPChecker, SERPWatcher, LinkMiner, and SiteProfiler.
From these, SiteProfiler offers an overview of the website's performance and competitor analysis. Additionally, SERPChecker provides an in-depth analysis of search engine results pages (SERPs), helping businesses understand their competition and optimize their content accordingly. Lastly, the platform offers the option of "Custom data exports," which allows users to easily receive/ download large volumes of data pertaining to keyword research and SEO.
Mangools offers various plans, which can range from $49 to $129 per month.
G2 rating: 4.6/5
12. BrightEdge
BrightEdge is one the first few platforms to offer real-time research, SEO recommendations, and rankings, all as a consolidated tool. It offers a wide range of capabilities, including keyword research, content optimization, competitive analysis, and reporting. As an SEO reporting tool, it offers detailed insights in three categories, including keyword reporting, page reporting, and site reporting.
Keyword and page reporting dwell into the insights regarding the specifics of which particular keywords are ranking and their performance, especially across competitor websites. Page reporting also focuses on identifying the content which ranks the best and leads to the most conversions, so the same can be applied across your organization.
Additionally, since the platform is backed by an AI-powered data analyst, it efficiently extracts the required data as well as provides further insight into what steps must be implemented for better optimization.
The platform has custom product pricing, which requires getting in touch with them to discuss the requirements.
G2 rating: 4.4/5
13. Serpstat
Serpstat is a comprehensive content marketing SEO platform. Some of the most prominent features offered by them include rank tracking, upgrading on-page SEO, comparing domains and keywords, analyzing competitors, analyzing SERP, API integrations, and creating white-label reports.
The reports feature also allows for setting up automatic reports with notifications for any changes made. Additionally, these reports can be customized as per your organization's requirements, including the crucial KPIs. Furthermore, the SEO reporting tool also provides several widgets and templates to make the process as seamless as possible.
Serpstat offers four different subscription plans, which are priced between the range of $69 to $499 per month.
G2 rating: 4.6/5
14. Rank Ranger
Rank Ranger is an all-in-one professional SEO software. It offers a wide range of features, including rank tracking, website audits, competitor analysis, keyword research, and backlink analysis. The SEO dashboard for analysis and reporting offers a bird's eye view of all the necessary details to monitor the SEO progress and identify areas for improvement.
In addition to this, Rank Ranger also provides White Label reports with its SEO reporting software. These include special built-in templates, cross-campaign support, and custom domain. Additionally, it also offers SEO reports in the form of automated PDFs, including all the necessary metrics required.
Rank Ranger offers four different subscription plans starting from $79 to $2700 per month. The pro and premium plans can further be customized as per the organization's requirements.
G2 rating: 3.9/5
15. WebCEO
WebCEO offers numerous tools that provide organizations with a comprehensive suite of features to optimize their search engine rankings. It offers a wide range of tools, including keyword research, rank tracking, backlink analysis, competitor research, and website auditing.
WebCEO's robust reporting capabilities allow businesses to track their SEO progress, generate custom reports, and share insights with stakeholders. As an SEO reporting tool, it offers a custom white-label platform and reports, allowing users to customize the data as per their organization.
The platform offers four plans ranging from $37 to $299 per month.
G2 rating: 4.6/5
16. SpyFu
SpyFu is an SEO marketing suite that comprises various tools to assist with content optimization requirements. It offers a range of features, including SEO keyword research, competitive intel, PPC, organizing projects, and creating SEO reports.
SpyFu allows businesses to discover trending and ranking keywords, identify their competitors' strategies, and track their own performance in search engine rankings. Additionally, as an SEO reporting tool, the platform also provides SEO recon reports, tracking the progress and detailing the opportunities which could have been optimized better.
SpyFu offers three plans to choose from. These range between $39 to $299 per month.
G2 rating: 4.6/5
17. Google Analytics
­­­Google SEO Analytics is a free tool offering detailed insight into website ranking, traffic, user analytics, and real-time reporting. It is designed in a manner to help organizations implement more informed and data-driven content optimization strategies.
The platform tracks a variety of metrics, including website traffic, user behavior, and conversion rates, which can assist in identifying areas for improvement. With its SEO reporting tool, Google Analytics also provides custom reporting and data visualization features, making it easy to share insights and get a detailed overview.
18. Semrush
SEMrush is an all-in-one SEO tool for organizations to optimize their content better, improve online visibility and ranking as well as attract more potential customers. The platform provides features including keyword research, competitor analysis, and site audit to help businesses identify areas for improvement in their SEO strategies.
Its SEMrush Deep Insights Reports, backed by leading market analytics, can help boost your organization's online growth. Additionally, the platform also features an SEO reporting tool with the option to create automated PDFs with detailed insights regarding the optimization metrics and specific KPIs.
SEMrush offers three pricing plans, ranging from $119.95 up to $449.95. The platform also provides the option for a custom plan.
G2 rating: 4.5/5
19. Ahrefs
Ahrefs is one of the most popular SEO platforms offering numerous core (paid) tools as well as a range of free SEO tools. Some of its tools include backlink analysis, rank tracker, keyword research, competitor analysis, site audit, etc. Its SEO dashboard provides a comprehensive overview and lets the user track numerous verified projects.
In addition to this, the platform also has the option to conduct site audits which automatically group the various website issues and provide SEO reports detailing a range of aspects and how the user can improve their content optimization.
Ahrefs features four plans, which range from $99 to $999 per month.
G2 rating: 4.6/5
20. Moz
Moz is an SEO platform that offers Moz Pro, Moz Local, and free SEO tools for users. It provides features, including keyword research, link building, and site audit, among others, to help improve search engine rankings and site traffic for organizations.
The platform provides a comprehensive backlink analysis tool for users to monitor and identify potential opportunities for improvement. Moz also features the option to create SEO reports while also providing templates and the option to customize these. The reports can include aspects such as search rankings, site crawl data, and links. It provides an overview of the optimization efforts and helps analyze the strategies introduced.
Moz offers four plans, ranging from $99 to $599 per month.
G2 rating: 4.4/5
To Sum Up
SEO reporting tools are essential for businesses that want to improve their online visibility and attract more customers. They offer numerous benefits, including improved tracking and analysis, competitor monitoring, and time savings. By using these tools, you can make informed decisions about your SEO strategy and optimize your website for search engine success.
We recommend using tools like Ahrefs, SEMrush, and Moz for effective SEO reporting. These tools offer unique features to help you gain valuable insights into your website's performance and stay ahead of the competition. Check back on our blog for more insights on content optimization and marketing.
FAQs
Which are the best SEO reporting tools?
Some of the best SEO reporting tools in the industry right now, include Google Analytics, Semrush, Ahrefs, to name a few.
2. How do SEO reporting tools work?
Seo reporting tools work by analyzing a web page and compiling data about its SEO performance metrics. These can then be combined in a customizable SEO report or a white-lable report.
3. Which SEO reporting tools offer keyword tracking?
A few SEO reporting tools which also provide keyword tracking as SE Ranking, WooRank and Moz Pro.
4. What are the features of popular SEO reporting tools?
Popular SEO tools have several features such as competitor analysis, rank tracking, an overview of the SERP performance, along with custom automated reports based on organisation-specific KPIs.
5. How can I generate SEO reports using SEO reporting tools?
To generate an SEO report, you must determine your marketing objects and put in place a few key-performance indicators. These can then be input into automated SEO reporting tools, creating a report within minutes.
6. Do SEO reporting tools provide competitor analysis?
Yes, some SEO reporting tools provide competitor analysis as well. These include Advanced Web Ranking, Link Research Tools (SEO Tools), Rank Ranger, Mangools, among others.
7. What are the benefits of using SEO reporting tools?
A few benefits offered by SEO reporting tools include a streamlined process for SEO analysis, efficiency with automated reports and in turn, a better content marketing strategy.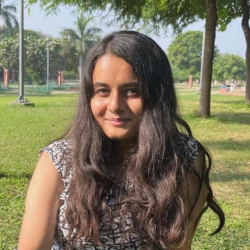 Latest posts by Tanisha Verma
(see all)