"Delivering Content That Delivers To Your Audience!" - Every business caters to a unique set of audience. At Wittypen, we tailor-make each piece of content to deliver to your exclusive audience and up your entire content marketing game. Great Content Is Now Just A Tap Away!
Writers with specializations in various domains
Companies registered on Wittypen
Content pieces successfully delivered
Our trusted clients
Writers are handled on our end. 100% genuine content that works for your business. Trusted by companies like...






















How Can Wittypen's Professional Content Writers Help You Scale Your Business?
They can help you generate more leads
Wittypen's expert Chicago content writers help build your brand's recognition and make your customers value you, in turn, generating more leads.
They improve your SEO ranking and traffic
Our writers carefully curate content so as to ensure that your website makes it to the top of a search engine's results, thereby generating more traffic.
They help build trust in your brand
Given the extent of competition in the market today, our writers ensure that your content helps generate trust in your brand as an authoritative thought leader in your industry.
They improve your website's conversions
Our content writers ensure that the content they curate for you highlights your value, thus persuading them to make a purchase or subscribe for your services.
They help build your brand's authority
Our writers curate content that educates your audience and increases their reliance on you for information. This helps build your brand as an authority in its domain.
A note from our CEO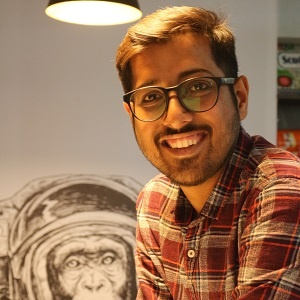 We spoke to 100+ customers before building Wittypen and have now worked with 1000+ businesses across the globe. Creating quality content is not easy, but we solve it through our pool of talented writers, scalable tech platform, and multi-level quality checks by our editors. Tech, Finance, Healthcare, E-Commerce, we have done all of this and more.
Anshul Motwani
Founder & CEO
Wittypen
Content That You Can Create With Wittypen
With Wittypen, you can create ten different types of content to successfully build your foundation as a brand in Chicago.
Blogs
Blogs that are carefully curated by our blog content writers to effectively market your brand and make you a thought leader in your industry.
How To Articles
Informative content that effectively ticks all the boxes of content marketing by solving a problem for your audience and thus reinforcing your company's value.
Guest Posts
Articles that help drive traffic back to your website and increase its visibility.
Press Release
Crisp press releases that keep your audiences in Chicago up to date with your brand's growth.
Websites
Website content that is sure to make the best first impression every single time.
SEO Landing Pages
Carefully optimized articles that will put you on top of search engine results.
Pillar Pages
Pillar content that positions you as the flagship authority on any subject matter.
Comparison Pages
Effective and comprehensive comparisons that build your brand's reliability on the internet.
White Papers
Persuasive, in-depth content that answers relevant questions and solves problems, thus generating valuable leads.
Product Descriptions
Effective and persuasive product descriptions that lead to valuable purchases or subscriptions.
Why Choose Wittypen?
Customize Orders
Wittypen makes things convenient - With an intuitive website, Wittypen's content writing services in the Chicago let you order content suited to your audience in just a few simple steps.
Specialized Writers
The best Chicago based content writers work on your projects to deliver content that speaks to a hyperlocal, yet diverse audience, reeling them in towards your brand.
Content Type
You can choose from ten different content types based on your business' needs, such as SEO content, press releases, blogs, website content and whitepapers, among others.
Content for every budget
There's content for every budget - choose from three different packages based on how much you're willing to spend.
Professional Editing
Make life easier by dealing with your dedicated content manager, as they take care of all the logistics and select the best Chicago based writers to meet your content needs.
Simplified Management
Make life easier by dealing with your dedicated content manager, as they take care of all the logistics.
What our Customers are saying...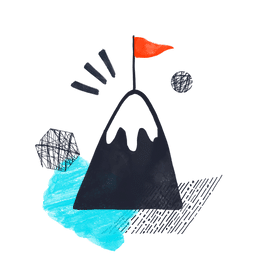 We Offer The Best Content Writing Solutions in Chicago
From a business point of view, Chicago ranks among the top 10 most competitive cities in the world. Not just this - this city in Illinois also offers an expansive international network boasting a $634 billion economy; and, for the sixth year in a row, leads the U.S. in foreign direct investment.

One of the best content writing services in Chicago, at Wittypen, we host a pool of 1100+ trained freelance content writers who fulfill your digital branding needs.

Unlike other content writing service providers, we customize every single order per the client's unique business needs.

So if you're looking for content writers to hire for your next project, check out Wittypen - providers of the best Chicago content writing services!
Why do top Marketers choose expert Content Writers in their domain?
Strategy
Hiring expert content writers help entrepreneurs focus on strategizing for their business,instead of having to worry about creating content.
Effective
They are experts in their domains and understand how to curate content that effectively markets a brand's value.
Quality
They're adaptable and cater your content specifically to your target audience to ensure that it generates the most leads.
Quantity
They have the capacity to produce large quantities of content more frequently. This ensures that you have the capacity to keep your audiences constantly engaged and invested in your growth.
Flexibility
Our content writing services in Chicago offer you a great deal of flexibility, allowing you to choose multiple writers and also decide who's the best fit for you.
Check out our sample content work
How Does the Process Work?
With Wittypen's content writing services, you can choose exactly the kind of content you want based on your requirements and your budget, and the entire process takes just a few simple steps.
Place an order
Place an order in a few simple steps: choose the type of content, the domain, the length, and your preferred package.
We select the best content writers for you
Once you've chosen our content writing services in the Chicago, we select the best Chicago based writers for you from a pool of over 1000+, ensuring that your content is curated by the experts in your domain.
The content is edited to perfection
Every single piece of content is carefully edited to perfection.
Your draft is delivered to you
Your first draft is delivered to you for your approval, so you can figure out what changes you would like if any.
You can request two rounds of revisions
Every piece of content can be revised twice based for any changes you require, or any additional information that needs to be added.
Frequently Asked Questions
With a team of 1100+writers, and an efficient project management team we provide one of the best content writing services in Chicago.

Yes, we do offer SEO content writing services in Chicago with our expert SEO content writers to help you build your brand's image and generate more leads.

Our zeal to provide the utmost customer satisfaction makes us stand out from our competition.

From our pool of 1100+ writers, we choose the best writer based on their relevant skills.

We usually take up to four to five business days to deliver any content requirement.
With 1000+ writers, we pick out the best for your domain to work on your projects. As a result, we are very well equipped to provide you with the best content writing services in the Chicago.

The process is very simple. You can place an order on our website and provide us with a few crucial details such as the length, format, and domain of your content. Additionally, you can also give us examples of content you like, so our writers can understand your needs better.

We usually take up to five business days to deliver your content. For larger projects, we can deliver as many as 10-15 pieces of content every day.

We accept payments through various modes, including net banking, credit/debit cards and UPI. You can also use NEFT for larger transactions.

Every piece of content goes through two layers of editorial tests for any factual and grammatical errors and plagiarism.

You can request two rounds for each piece of content you order.

Our zeal to transform the content industry and provide the utmost satisfaction to our customers is what truly makes us stand out among the competition. We also have the best-vetted writers, editors and project management system to ensure that your content is delivered to you in a breeze.
Join hundreds of businesses
elevating their content

game
"I saw a drastic change. Our audience engagement skyrocketed and we secured more leads, all thanks to Wittypen's content." - Srikanth Manjunath, VP of Marketing