Generate a free SEO report for your blog and get actionable insights to improve your ranking. Just enter your blog URL and keyword to get started.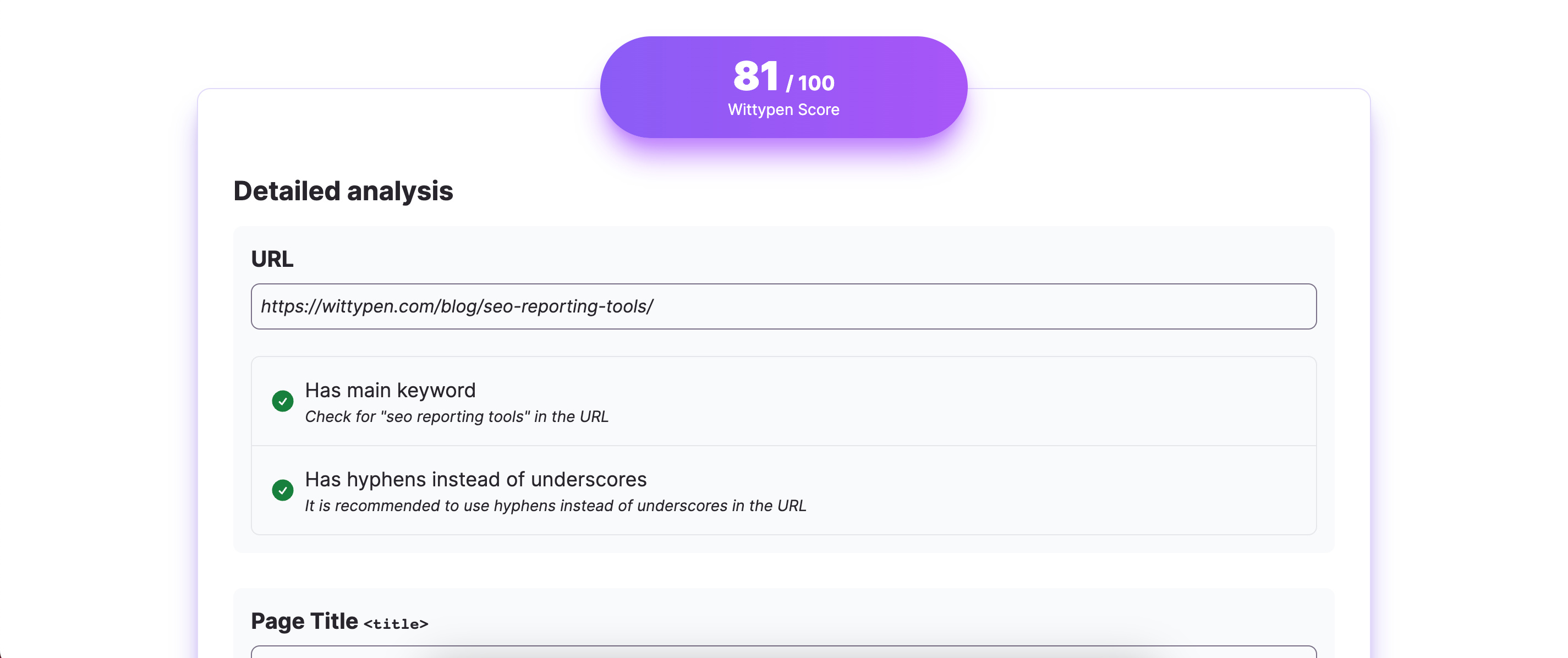 Why are your blogs not making it to the top?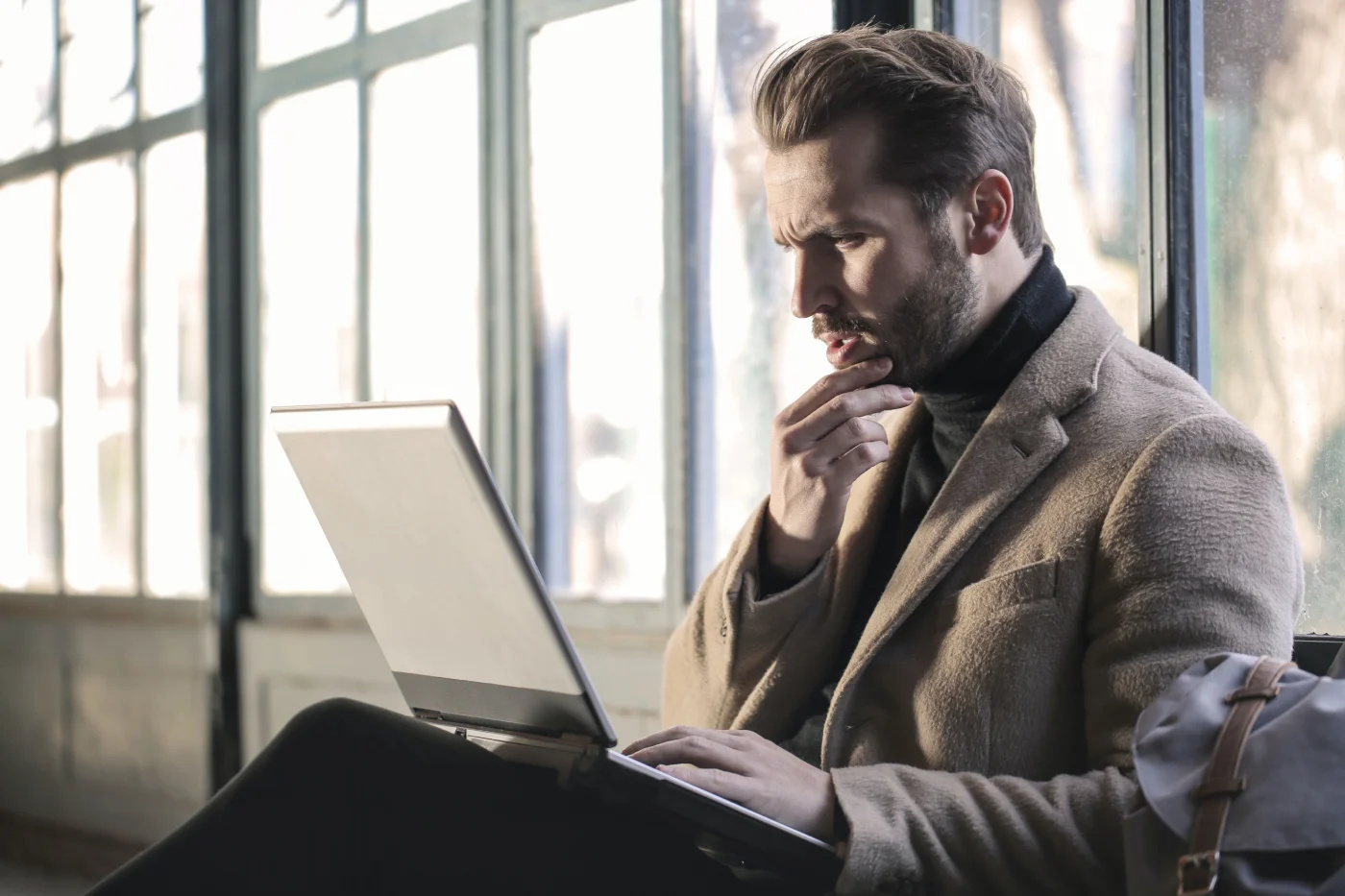 You've poured your heart and soul into creating high-quality blog content, only to see it get lost in the vast expanse of the internet.
SEO factors that could be holding your blogs back from the recognition they deserve.
Not Targeting Keyword Strategy
Neglected Meta Descriptions and Title Tags
Image and Media not Optimization
No Internal and External Linking
Thin or Duplicate Content
What is On-page SEO and how to perform an SEO audit?
On-page SEO is the magic that can take your blogs from being buried on page 5 of search results to soaring high on page 1. It is all about optimizing the elements within your blog post itself, making it easier for search engines to understand, index, and ultimately rank your content.

Keyword Optimization
Conduct thorough keyword research and strategically optimize your content to target the right audience and improve your website's ranking.

Meta Tag Analysis
Optimize meta tags, including title tags and meta descriptions, that entice users to click through to your website from search engine results pages (SERPs).

Content Evaluation
Dive deep into content analysis to understand how to create high-quality, relevant, and engaging content that resonates with your audience while incorporating target keywords effectively.

URL Structure and Internal Linking
Gain insights into creating SEO-friendly URLs and implementing a strong internal linking structure that enhances user experience and search engine visibility.

Site Speed and Mobile Optimization
Explore techniques to optimize your website's loading speed and ensure seamless mobile browsing, both of which are critical factors in search engine rankings.

Image and Multimedia Optimization
Optimize images and multimedia elements on your website to improve page load times, user experience, and overall search engine visibility.

User Experience and Navigation
Enhance user experience by improving website navigation, implementing clear calls-to-action (CTAs), and reducing bounce rates.

Technical SEO Analysis
Understand the technical aspects such as website crawl ability, XML sitemaps, robots.txt, canonical tags, and more.
Our on-page SEO tool is worth using because…
Our on-page SEO tool is what you need to unfold your website's true potential. So why is it worth using? Oh, let us count the ways...

Outsmart Google, One Keyword at a Time
Tired of your competitors hogging the spotlight? Our tool will help you optimize your content with precision. Say goodbye to keyword chaos, and hello to a top-ranking paradise!

A Report Worth Framing
Prepare to be wowed by our beautifully crafted SEO reports. We don't just throw a bunch of numbers and jargon at you – oh no! Our reports are like a work of art, presenting you with clear and concise recommendations in a visually stunning format.

Sayonara, Clunky Code
Messy HTML and CSS might as well be ancient hieroglyphics. Our tool will dig into your website's backend, tidying up those lines of code like a professional organizer on steroids.

Content King or Queen? Check
Is your content ruling the kingdom of creativity or merely sitting on the throne gathering dust? Our tool will examine your on-page elements, offering suggestions to transform your words into captivating masterpieces.

An Eye for Detail
Our tool consists of sniffing out meta tags, alt attributes, and all those tiny details that Google loves. We'll leave no stone unturned, ensuring your website is an optimized masterpiece from top to bottom.

Foolproof Friendly URLs
Confusing URLs are like a language only your website understands. Our tool will craft SEO-friendly URLs that are as clear as a cloudless sky.
Your website deserves nothing less!
Sign up today, and let's sprinkle some SEO content creation magic together!
We Have Worked With
Writers with specializations in various domains
Companies registered on Wittypen
Content pieces successfully delivered
Writers are handled on our end. 100% genuine content that works for your business. Trusted by companies like...






















Frequently asked questions about Wittypen
On-page SEO analysis is important because it helps optimize web pages to improve their visibility and rankings on search engine result pages (SERPs). It involves evaluating and optimizing elements like content, keywords, meta tags, headings, and internal linking to enhance the website's relevance and user experience.

The three most important on-page SEO factors are high-quality and relevant content, proper keyword usage (including in titles, headings, and body text), and effective meta tags (such as meta titles and descriptions) that accurately describe the page's content.

An SEO score is a numerical representation or evaluation of a website's overall SEO performance. It assesses various factors, including on-page and off-page elements, and provides an indication of how well the site is optimized for search engines.

To improve your SEO score, you can focus on optimizing on-page elements such as improving content quality and relevance, conducting keyword research and using them strategically, optimizing meta tags, improving page load speed, ensuring mobile-friendliness, and enhancing user experience.

To use an On-Page SEO Checker, enter the URL of the web page you want to analyze. The tool will then evaluate various on-page factors like content, meta tags, headings, and internal links, providing suggestions and recommendations for optimizing those elements to improve SEO performance.
Join hundreds of businesses
elevating their content

game
"I saw a drastic change. Our audience engagement skyrocketed and we secured more leads, all thanks to Wittypen's content." - Srikanth Manjunath, VP of Marketing