Generate, organize and schedule when and where you are going to publish your upcoming content.
Please choose your business Category/Industry
*
Organize and schedule your upcoming content with
Wittypen's Content Calendar Generator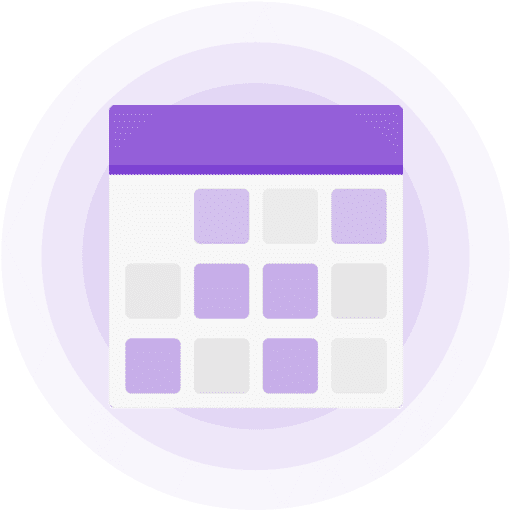 Select industry, fill the form,
then just hit "Generate"
What is a content calendar?
A content calendar is a tool that helps you plan, organise, and schedule your content in advance. It can be as simple as a spreadsheet or as complex as a dedicated software tool.
Glimpse of the Output from our Content Calendar Generator :

Why is a content calendar important?
A content calendar is important for several reasons:

It's like a roadmap for your content, helping you stay on track and avoid getting lost in the weeds.

It helps you publish content consistently, which is key to keeping your audience engaged and coming back for more.

It saves you time and stress by helping you plan and organise your content in advance.

It's a great way to collaborate with your team and ensure that everyone is on the same page.
Benefits of using our content calendar generator tool
Our content calendar generator tool offers a number of benefits, including:

Easy to use
Our tool is simple and straightforward to use, even for beginners.

Customisable
Our tool allows you to customise your calendar to meet your specific needs.

Comprehensive
Our tool covers all of the essential elements of a content calendar, including content type, topic, due date, and type of content (Tofu, Bofu or Mofu).

Time-saving
Our tool can save you hours of time by automating the process of creating a content calendar.
How to use our content calendar generator?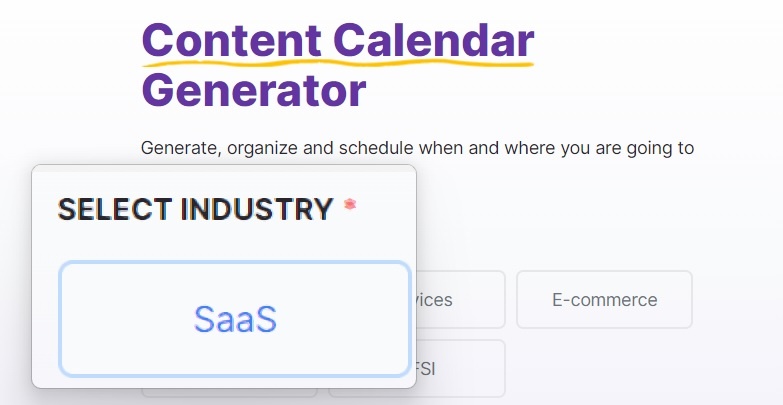 Your industry/domain: We're not mind readers, so give us a little help here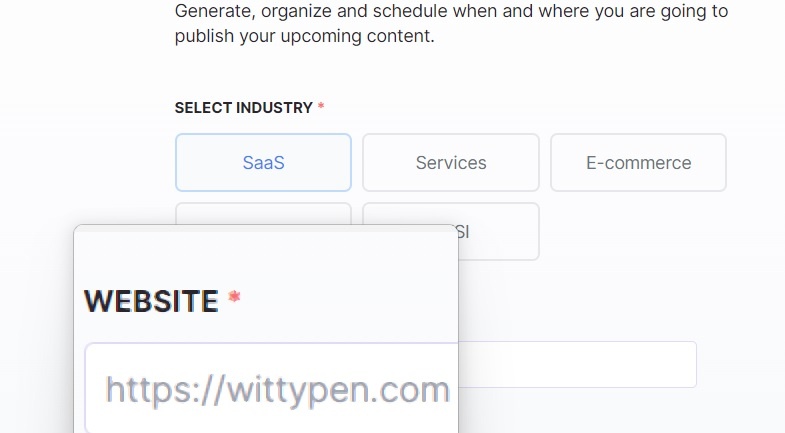 Mention your website: We need to know where your target audience is hanging out.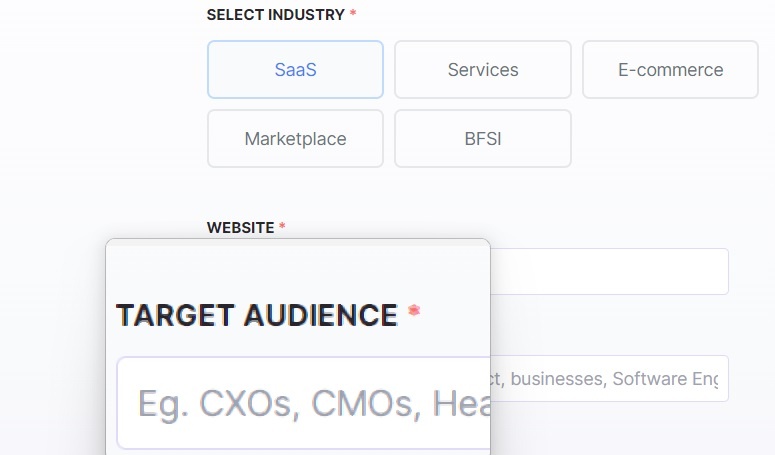 Type your target audience: Who are you trying to reach? What are their interests?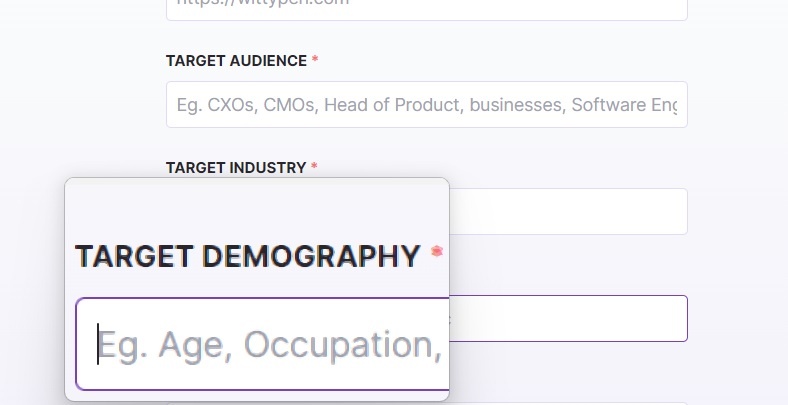 Mention your required demographics: Age, location, gender, etc. The more specific you are, the better.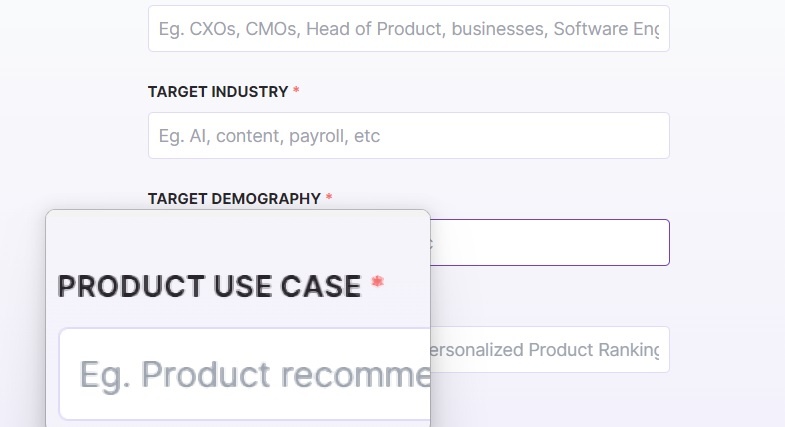 Provide us with some of the product use case details: What are the different ways people use your product?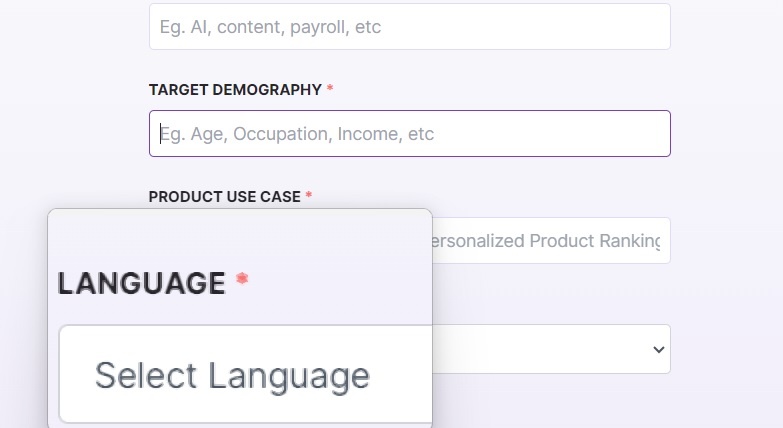 Select the language for your content calendar: We support many languages, so you're sure to find the one you need.
And that's it! Click the button, and we'll generate your content calendar in no time.

While you wait, here's a fun fact: Did you know that the average person consumes 11.4 hours of media per day? That's a lot of content to compete with! Create and schedule high-quality content with ease, and let our team of expert writers do the rest.

So what are you waiting for? Click the button and get started today!
We Have Worked With
Writers with specializations in various domains
Companies registered on Wittypen
Content pieces successfully delivered
Writers are handled on our end. 100% genuine content that works for your business. Trusted by companies like...






















Frequently asked questions about Wittypen
You should update your content calendar as often as needed. This may be daily, weekly or monthly. It depends on how often you publish content and how often your content changes.

A typical content calendar includes information such as the content type, topic, target audience, publish date, and type of content. You may also want to include other information, such as keywords, social media hashtags, and promotional plans.

Our content calendar generators allow you to collaborate with others on your team. You can typically share your content calendar with others and assign tasks to them.

You can track the performance of your content using a variety of analytics tools, such as Google Analytics and social media analytics. This information can help you to inform your future content calendar decisions.
Join hundreds of businesses
elevating their content

game
"I saw a drastic change. Our audience engagement skyrocketed and we secured more leads, all thanks to Wittypen's content." - Srikanth Manjunath, VP of Marketing